Have your say on budget proposals
Have your say on budget proposals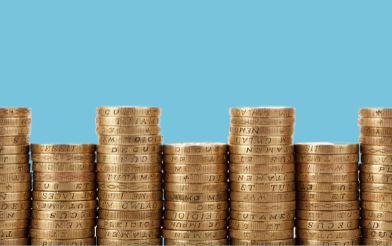 Blaby District Council is calling on residents to have their say on proposals to raise council tax in the face of increasing pressure on services and ongoing financial constraints.
In February the Council will meet to agree its budget for the coming financial year, but the authority wants to hear from local people first on what they think about any rise.
The District Council is the local authority responsible for collecting council tax from its residents but it only keeps around 9% of the money collected, with the bulk going to Leicestershire County Council (70%) and the rest split between the Police and Crime Commissioner (12%), the Fire Authority (4%) and Parish Councils where applicable (5%).
Council tax pays for around 55% of the cost of the District Council's services with the remainder coming from business rates, government grants and reserves.
Along with all local government Blaby District Council faces considerable financial challenges in the current year and beyond, with ongoing uncertainty about funding levels from central government.
Running costs have increased significantly due to rising inflation and growing demand for services while some key income streams are still below pre-pandemic levels.
However, the Council has plans in place to transform services with a view to reducing costs and generating additional income to minimise the impact on residents.
An increase in council tax will be one strand within this strategy.
This year councils are being allowed to increase council tax by 2.99% - an extra £5.53 a year on Band D or roughly 10p per week.
For Blaby this would generate around £183,000 to provide for future financial gaps.
Residents are being asked if they support this increase and whether they think Council services are good value for money.
They are also being asked if they would be in support of a £10 uplift on Band D as an alternative to the 2.99% rise, should government allow it.
Paper questionnaires have gone out to a sample of households where accessibility is known to be an issue with a self-addressed envelope enclosed to aid return. The majority of residents are asked to fill out the survey online at: Budget Consultation 2023
The consultation will end on 15 February and the outcome reviewed and used by the Council when it makes its final decision on the 2023/24 budget later that month.
18 January 2023
Did you find what you were looking for on this page?