Young people will tackle key issues at conference
Young people will tackle key issues at Youth Conference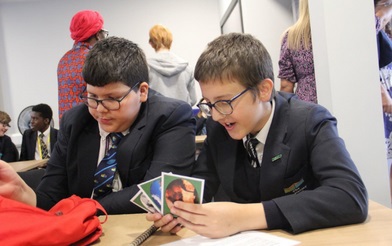 Our annual Youth Conference is taking place at Blaby District Council on Tuesday 28 February.
The event will see 100 young people, from six different schools in our district, come together to participate and discuss key issues which are on our Youth Council and Youth Green Forum agenda. We even have a Meet the Councillor session which is taking place in the afternoon.
Our young members have been working hard to tackle hate crime, vaping and the green agenda which formed their manifesto. They have been taking part in training courses delivered by Hate UK, Association for Public Service Excellence, Leicestershire Police and the NHS.
Our Youth Green Forum have recently submitted a Carbon Literacy Pledge so we have planned this year's conference to fit and promote the green agenda.
All companies which have been used are local businesses and/or hold an environmental policy. We have removed all use of plastic on the day and all materials used will be recyclable.
Councillor Adrian Clifford, Youth Council Champion said: "Youth voice is very important to the district council and the Youth Conference provides an opportunity for young people to meet and speak with elected members. It's a great event for those attending to see the changes our Youth Council and Youth Green Forum members can make and encourage new members to get involved."
For more information on the Youth Council, email vcshub@blaby.gov.uk or visit Blaby District Youth Council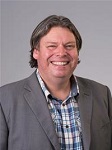 Councillor Adrian Clifford
Youth Council Champion




21 February 2023
Did you find what you were looking for on this page?