Go green and save money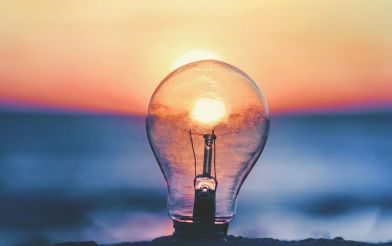 Blaby District Council is backing the latest Big Community Switch which is back again after a successful summer auction.
People now have another chance to switch to an exclusive fixed price green energy tariff in a fresh dedicated auction.
Registration for the latest auction is from 4 September with the auction itself taking place on 3 October. Once the auction is completed offers will be sent out from 16 October with an acceptance deadline of 27 November.
Run through leading collective energy switching expert iChoosr, the auction aims to help households save money on energy bills and go green by securing 100% renewable energy tariffs with trusted suppliers.
It works on the principle that the more people who register an interest in switching, the better the deal suppliers may offer – leading to potentially cheaper 100% green energy tariffs.
Rising energy costs over the last 18 months have meant many residents in the District have struggled to cope with high bills. That's why the Council is committed to seeking better deals for residents through Big Community Switch and iChoosr.
The focus on 100% renewable energy also ensures the scheme helps towards households cutting their carbon emissions and the District achieving its ambition to be Net Zero by 2050.
Councillor Les Phillimore, Blaby District Council Portfolio Holder for Housing, Community and Environmental Services, said: "We understand that switching energy suppliers can be a daunting task and we know some customers have expressed concerns about market conditions and the lack of cheaper deals available, especially where renewable energy is concerned. That's why we're here to help with the Big Community Switch. Switching experts iChoosr are here to guide you through the process.
"We believe now could be the time to act and switch to a better energy deal. Our energy auction is a terrific opportunity for households to take control of their energy bills and secure a competitive tariff with a trusted supplier. Obviously other energy switching providers are available but unlike the Big Community Switch they may not offer exclusively green tariffs.
"So, whether you're frustrated with your current supplier or waiting for the market to calm down, the Big Community Switch is here to help. We look forward to helping you save money while also supporting a greener future for all."
Since 2020 the scheme has achieved annual carbon savings of 575 tonnes and realised savings of £111,701.
If you want to take part, or for more information, please visit Blaby Switch and Save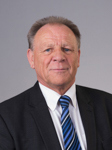 Councillor Les Phillimore
Portfolio Holder for Housing, Community and Environmental Services




04 September 2023
Did you find what you were looking for on this page?