Garden Waste subscriptions open
Garden Waste subscriptions open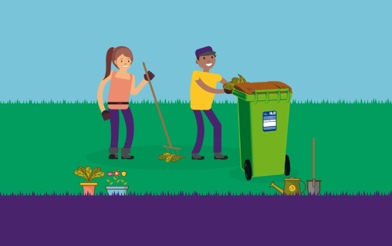 Residents can now order their Garden Waste subscription for 2022-2023. All current subscriptions end on Thursday 31 March 2022.

The new subscription period begins on Friday 01 April 2022 and all subscription orders placed before Wednesday 16 March are guaranteed to have the new sticker delivered before this start date.
Direct Debit subscribers do now have to do anything and payment will be collected on 01 March 2022.

Online prices for 2022-2023:
140-litre small bin - £28.20
240-litre large bin - £41.70
Remember to make sure the sticker is placed just beneath the handles and avoid fixing it onto any existing stickers as these will peel away over time.
Telephone orders include a £2 transaction fee to the total order. Find out full details about the Garden Waste service and renew/sign-up by visiting the webpage.
06 January 2022
Did you find what you were looking for on this page?