Boundary changes for wards in Blaby District
Boundary changes for wards in Blaby District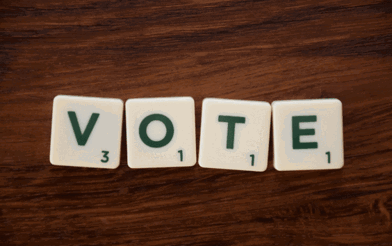 Voters in this May's Blaby District and Parish elections are being advised of changes to ward boundaries and the number of Councillors to be elected.
Some residents will be in a different ward with a different name and will be listed to vote at a different polling station.
The changes follow a review from the Local Government Boundary Commission – its first on the area for 20 years – which proposed a redrawing of boundaries and the loss of three District Councillor seats.
The proposals, aimed at ensuring fairness with wards having roughly the same number of electors, went out for public consultation last year and were approved by Parliament in December.
They mean:
Blaby District will now have 36 councillors, three fewer than before
Blaby District now has 17 wards, one fewer than before
Boundaries for 15 wards have changed, with two staying the same
There are 3 three-council wards
There are 13 two-councillor wards
There is one single-councillor ward
The changes ensure all wards have around 2,150 electors for each councillor.
As ward boundaries have changed, so have ward names. Stanton and Flamville, Croft Hill and Normanton are now Fosse Highcross, Fosse Stoney Cove and Fosse Normanton.
Saxondale ward is Glen Parva, with ward boundaries being redrawn to move residents of the ward who live in Blaby Parish into the newly created Blaby ward.
Leicester Forest East and New Lubbesthorpe join to become one ward, named Leicester Forest and Lubbesthorpe, with three councillors, while Muxloe and a small section of an area in Leicester Forest East combine to become Kirby Muxloe ward.
The Pastures ward in Narborough is mostly absorbed into the Narborough and Littlethorpe ward and a small section have moved to the Enderby ward.
Braunstone Town has seen some changes, with Winstanley ward becoming Thorpe Astley and St Mary's. This ward has also taken on a small portion of an area in Leicester Forest East Parish to the north of Thorpe Astley. Ravenhurst and Fosse is now Braunstone Ravenhurst.
A small number of polling station locations will alter due to the new situation – information on where to vote is always listed on the polling card.
For more details visit: Electoral Boundaries 
These changes run alongside the new nationally imposed rule to show an accepted form of photo ID to vote in person.
More details on this can be found here: Voter ID Requirements 
26 January 2023
Did you find what you were looking for on this page?