Voting open for Community Awards
Voting open for Community Awards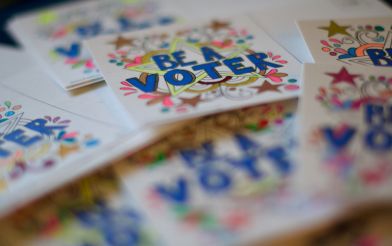 The nominations are in and now voting is open for this year's Blaby District Council Community Awards Community Group of the Year. This year nine groups were nominated. They are:
Blaby District Spartans Inclusive Football Club
Commbus Project
Countesthorpe Senior Citizens Luncheon Club
Croft Good Neighbours
Enderby Lawn Tennis Club
Sapcote Memory Hub
Swagat Group
Twins at Totstime
Wombles in Litter Education (WILE)
Visit our website for more information on each of the nominated groups. The deadline for voting is Sunday 3 December.
More than 3,000 votes were cast last year as people sought to honour local organisations which make a difference to people's lives across the District.
You can either vote online or you can download a copy of the voting form from the Community Awards webpage. Please return your completed voting form by the closing date either by email to vcshub@blaby.gov.uk or by post to: Community, Business, Work and Skills Team, Blaby District Council, Desford Road, Narborough LE19 2EP.
All finalists will be contacted by Friday 5 January and the awards ceremony will be on Thursday 24 January when the winners and runners-up in all categories, Volunteer of the Year, Young Volunteer and the public voted Community Group of the Year, will be announced.
For more information visit: Community Awards
15 November 2023
Did you find what you were looking for on this page?