Solar panel plan for depot
Solar panel plan for depot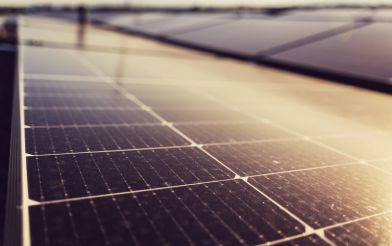 Blaby District Council is investing more than £1million into green technology at its Whetstone depot.
The money will be spent on installing solar panels and the long-term introduction of electric charging points for the District's bin lorries.
Some 318 panels, a total of 135.15kw, will be installed on the roof space of the three depot buildings, the offices, workshop and storage area.
The panels will bring a carbon reduction of 23.11 tonnes per year with an estimated annual electricity saving of £32,890 in year one alone.
It is expected the solar panels will have paid for themselves within eight and a half years.
The plan to install more than 50 EV charging points will be delivered in stages as the Council prepares to switch its heavy fleet fully from diesel to electric.
Currently all Council heavy vehicles (bin lorries) use hydrotreated vegetable oil, HVO, a greener type of diesel which produces less carbon emissions.
The use of HVO has helped hugely to reduce the Council's fleet emissions. Going electric is seen as an even more sustainable solution which will reduce emissions further.
The charging points will be installed as and when the electric refuse vehicles are purchased so the most appropriate technology is used.
The overall infrastructure to enable this will be delivered during 2024.
Blaby District Councillors approved the project proposals at the full council meeting on Tuesday 26 September.
Councillor Les Phillimore, Blaby District Council Portfolio Holder for Housing, Community and Environmental Services, said: "As a progressive Council one of our priorities is to continually reduce our carbon footprint with the aim of becoming carbon neutral by 2030. I'm delighted we are forging ahead with this project which will enable us to make significant CO2 savings as well as cutting our energy bills."
Fellow Councillor Nigel Grundy, Portfolio Holder for Neighbourhood Services and Assets, added: "Our use of HVO is already paying dividends in bringing down emissions but we must look to the future and using electric vehicles is the most sustainable option. We need to ensure we have the infrastructure in place to allow us to make the move towards electrifying our fleet of bin lorries."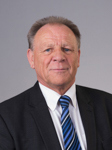 Councillor Les Phillimore
Portfolio Holder for Housing, Community and Environmental Services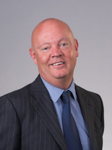 Councillor Nigel Grundy
Portfolio Holder for Neighbourhood Services and Assets




27 September 2023
Did you find what you were looking for on this page?