Secretary of State praises New Lubbesthorpe
Secretary of State visits New Lubbesthorpe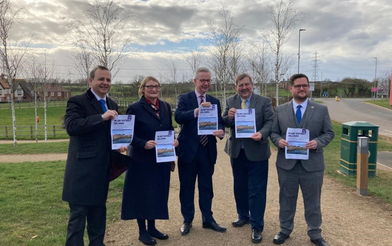 We are delighted that one of our MPs Alberto Costa arranged for the Right Honourable Secretary of State for Levelling Up, Housing and Communities, Michael Gove, to reacquaint himself with our award-winning New Lubbesthorpe community.
Rt Hon Michael Gove joined South Leicestershire MP Alberto Costa, in touring the estate which has won five national awards. New Lubbesthorpe will eventually provide 4,250 homes as well as retail, leisure, medical and other community facilities including a library and three schools.
The Secretary of State said: "We want beautiful, well designed and greener neighbourhoods and the community I've seen in New Lubbesthorpe is something we wish to replicate right across the country. By modernising the planning system, our reforms will create more places people are proud to call home."
Blaby District Council Chief Executive Julia Smith and Leader of the Council, Councillor Terry Richardson, were pleased to welcome the Rt Hon MP to Blaby District to discuss some of our major projects and how well these have been delivered.
They also discussed local issues and the challenges facing the Council at the moment and how we could work together to progress these to the mutual benefit of our residents.
Cllr Richardson said: "It was a pleasure to show Rt Hon Michael Gove the progress that has already been made at New Lubbesthorpe and share our vision for its future."
Alberto Costa, said: "I was delighted to welcome the Secretary of State for Levelling Up, Housing and Communities to visit the award-winning New Lubbesthorpe development. Blaby District Council has done fantastic work over the last few years in overseeing this flagship development and the growth of a brand-new community in New Lubbesthorpe."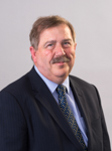 Councillor Terry Richardson
Leader of the Council
01 March 2023
Did you find what you were looking for on this page?