Rogue taxi driver prosecuted
Rogue taxi driver prosecuted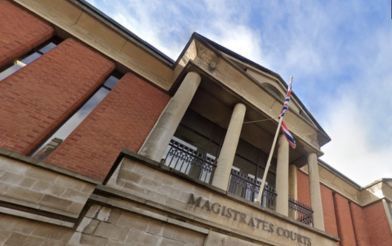 A rogue taxi driver who lied about having a previous licence revoked and operated under false pretences for six years has been prosecuted by Blaby District Council.
Mohammed Mirza Noor, 51, from Knighton Lane East, Leicester, pleaded guilty to fraud by failing to disclose information when he appeared at Leicester Magistrates' Court.
He was given a 12 month community service order within which he must complete 100 hours unpaid work and required to pay costs, including a victim surcharge, of £1,467.64.
When sentencing, the Magistrates made specific reference to the statutory aggravating factors of 'abuse of position of power or trust or responsibility' and further 'fraudulent activity conducted over a sustained period of time'. Stating that members of the public would be getting into his taxi on trust yet not knowing he has lied to the Council and therefore has abused his position of trust.
The court heard from Blaby District Council's solicitor, Humaira Ingar of Oadby and Wigston Borough Council Legal, that Noor had been prosecuted by Leicester City Council in 2015.
At that time he had his taxi licence revoked for plying for trade – picking up customers without a booking.
However, when he first applied for a taxi licence from Blaby District Council in October 2016, he made no mention of this.
In determining all applications licensing officers at the Council have to be satisfied the applicant is a 'fit and proper person' and without any prior licence refusals or revocations.
On his application form Noor stated he had never been refused a private hire or hackney carriage driver licence before and had never held a licence with another Council. On 11 November 2016, a hackney carriage driver licence was granted and issued.
When renewing his licence in November 2019, Noor again said he'd never been refused a licence or held a licence with another authority. And again a three-year licence was granted.
During the renewal process in 2022 however, Noor admitted on the application form he'd previously had a private hire driver licence revoked by Leicester City Council because he had 'picked up a customer without a booking'.
Checks by Blaby District Council confirmed this and further information was requested from Leicester City Council.
It was found Noor had previously been prosecuted for plying-for-hire offences and no insurance and his licence had then been revoked/refused by Leicester City Council in 2015.
On receipt of this Blaby District Council was satisfied Noor had lied to the Council and his application for renewal was refused and a decision made to prosecute.
During an interview, under caution, in March 2023 Noor received details on the Council's refusal and was presented with his offences.
He admitted between 27 October 2016 and 25 October 2022, he had lied to and misled the Council. He also admitted he had deliberately failed to disclose information relating to his previous offences, so intending to make a gain for himself.
By misleading the Council, Noor had further obstructed authorised officers of the Council from their duties towards ensuring he was a 'fit and proper' person.
Councillor Les Phillimore, Portfolio Holder for Housing, Community and Environmental Services for Blaby District Council, said: "This is a most satisfying result for us and demonstrates our commitment to ensuring anyone who provides false information to us will face the consequences.
"Being a taxi driver is a huge responsibility and we must be confident all our drivers meet our 'fit and proper person' criteria. When that isn't the case, we will act – so let this serve as a clear message to other drivers and the public that lying and failing to disclose relevant information to the Council will not be tolerated."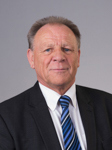 Councillor Les Phillimore
Portfolio Holder for Housing, Community and Environmental Services




08 August 2023
Did you find what you were looking for on this page?