Repeat planning offender prosecuted again
Repeat planning offender prosecuted again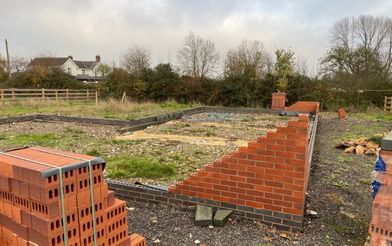 A landowner has been ordered to pay nearly £2,000 by Leicester Magistrates' Court for not following an enforcement notice on a partially-built structure in Sapcote.
John Roger Mac of Hinckley Road, Wolvey was issued with an Enforcement Notice by Blaby District Council back in September 2021 for the partial build of an L-shaped structure at Mill Bank House, off Leicester Road, Sapcote, without planning permission.
Earlier in August 2021 the Council had previously served a Temporary Stop Notice on Mr Mac to stop construction after efforts to contact him and to resolve the situation without resorting to formal action had failed.
After investigation by the Council's Planning Enforcement team, it was determined that while the structure was similar to one that had been granted planning permission it was in a different location as well having a different and larger footprint. As well as this, due the existing Mill Bank House not being demolished it would "result in an undue proliferation of built form within this countryside location".
The Enforcement Notice gave Mr Mac two months to resolve the breach and to remove the whole of the structure, lay topsoil and reseed with grass.
The landowner appealed to the Planning Inspectorate about the Enforcement Notice. The appeal was dismissed in February 2022 and the notice upheld, however, Mr Mac was given a further six months to comply.
When he failed to comply within the six months Blaby District Council prosecuted the landowner for this breach.
Leicester Magistrates' Court found Mr Mac guilty of non-compliance of an Enforcement Notice. He was ordered to pay a total of £1897.50, which included a fine of £900, costs of £637.50 as well as a victim surcharge of £360.
Councillor Ben Taylor, Portfolio Holder for Planning Delivery and Enforcement and Corporate Transformation, said: "This is another success for our Planning Enforcement Team who work so hard to prevent unwanted and poorly designed developments in our District. People who flout planning rules will be brought to account."
Mr Mac is currently working with the Council in relation to another application to demolish Mill Bank House and build a new house, together with new vehicle access.
Residents can report breaches of planning control in the district by visiting Planning breaches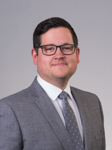 Councillor Ben Taylor
Portfolio Holder for Planning Delivery and Enforcement and Corporate Transformation
07 March 2023
Did you find what you were looking for on this page?