Remember to take photo ID when you go to vote
Remember to take photo ID when you go to vote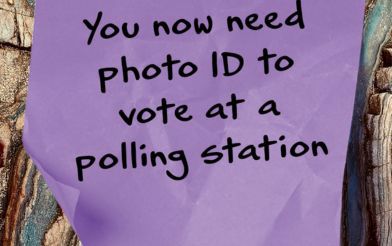 District and Parish elections are just days away and people are being reminded they will need photo ID in order to collect their ballot and vote.
Changes introduced by the government mean this will be the first time an accepted form of photo ID will need to be shown including a driving licence or passport, a Blue Badge or Older Person's Bus Pass, Disabled Person's Bus Pass, Oyster 60+ Card or Freedom Pass.
Remember if you don't show your photo ID on arrival at the polling station you will be turned away and asked to return with the appropriate document or pass.
For people who didn't have relevant photo ID a Voter Authority Certificate (VAC) was available and had to be applied for by Tuesday April 25.
Around 60 people from the District applied for a VAC before the deadline last week.
Blaby District Council is posting one extra poll clerk at each polling station and polling station inspectors will also be on hand to help deal with any queries on the day.
Special training sessions have been taking place to prepare elections staff ahead of voting day on Thursday 04 May.
Julia Smith the Returning Officer said: "This is going to be a very different local election day than we have been used to due to the introduction of the photo ID requirement.
"We have done our very best to spread the message about the need for photo ID and we hope people have taken that message on board.
"We want everyone to be able to exercise their right to vote and so again we would urge people to remember to take their photo ID with them when they go to their polling station."
The Electoral Commission website contains all the information you need on local elections and photo ID.
The website also has guidance for groups who might have difficulty producing the right photo ID, such as Gypsies and Travellers, older people, homeless people, transgender and non-binary people, to help ensure they are able to vote.
Visit: Electoral Commission
02 May 2023
Did you find what you were looking for on this page?