Recruitment event will showcase workforce opportunities
Recruitment event will showcase workforce opportunities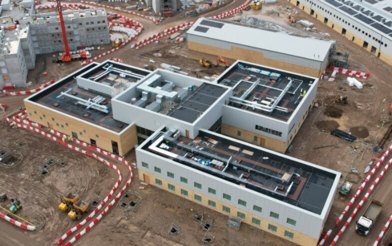 Businesses from Blaby District, Leicestershire and neighbouring counties are being invited to learn how they can help the new HMP Fosse Way prison achieve its goals and recruit new members of the workforce at the same time.
The new Category C resettlement prison, being run by Serco, will begin operating this year. The facility will cater for more than 1,700 inmates and focusing on rehabilitation and reintegration.
Built on the site of the former Glen Parva Young Offenders Institution, its aim is to give prisoners the tools they need to re-join society and prevent re-offending.
An important part of this is getting jobs and building skills and that's where businesses across the region come in.
Serco and Blaby District Council are inviting businesses to learn how they can get involved in employing prisoners who are granted Release on Temporary Licence (ROTL) as well as ex-offenders.
Representatives from firms who have already made that commitment will be on hand to explain their experience and answer questions.
The event is being held on Wednesday 08 March at the Hilton Hotel Leicester LE19 1WQ from 5.30pm to 7.30pm - booking is essential, to reserve a place email:enterprisingblaby@blaby.gov.uk
Among the many businesses Serco and Blaby District Council are keen to attract to the event are firms involved in barista training, cycle maintenance, air conditioning and duct cleaning, waste management, kitchens and catering, construction, call centre, barbers, painting and decorating and woodwork and carpentry.
Councillor Ben Taylor, Portfolio Holder for Planning Delivery and Enforcement and Corporate Transformation, said: "We are delighted to be working with Serco in promoting this recruitment event to show how firms can benefit from a whole new pool of candidates, keen to learn new skills and progress in life.
"The whole ethos of the new HMP Fosse Way is to help those coming to the end of their sentences, or who have finished their term, to reintegrate into society and receive the support they need to become the sort of citizens they, and we all, can be proud of.
"Sometimes life can take a turn you never expected. Everyone deserves a second chance and I understand businesses which have already taken on such prisoners, have discovered how hard-working they can be, keen to learn and be part of a successful team.
"I would urge businesses from far and wide to go along and just hear about some of the opportunities available."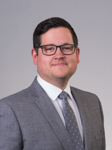 Councillor Ben Taylor
Portfolio Holder for Planning Delivery and Enforcement
06 March 2023
Did you find what you were looking for on this page?