Rail freight plans withdrawn for further work
Rail freight plans withdrawn for further work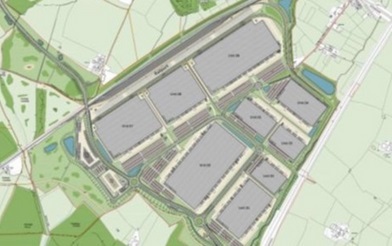 Developers Tritax Symmetry have withdrawn their application for the Hinckley National Rail Freight Interchange.
Tritax had submitted the application to the Planning Inspectorate on 6 February for consideration. On 20 February the Council submitted a representation about the adequacy of the scheme's consultation.
However, the Planning Inspectorate have told Tritax they failed to provide a required technical report in their submission documents.
It is understood Tritax will now take several weeks to prepare this report and will then need to resubmit their application.
This will restart the process from the start of the acceptance phase.
The scheme, earmarked for 662 acres of land between the M69 and the Leicester to Birmingham railway line, falls mainly within the boundary of Blaby District Council, south-west of Elmesthorpe village.
While Blaby District Council can comment on the application throughout the formal process, it cannot make the final decision. The scheme is considered of such scale and national importance it will be determined by the Secretary of State.
It is expected this delay will add several weeks to the currently expected timetable.
03 March 2023
Did you find what you were looking for on this page?