Rail freight hub scrutiny schedule confirmed
Rail freight hub scrutiny schedule confirmed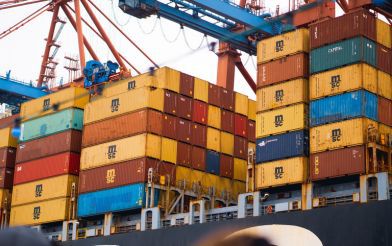 The schedule for meetings and hearings to scrutinise the Hinckley National Rail Freight Interchange scheme has been confirmed by the Planning Inspectorate. 
The schedule can be seen on the Planning Inspectorate website: Hinckley National Rail Freight Interchange  
It details a number of upcoming hearings and deadlines for the submission of written representations and further comments. 
People who have registered as interested parties will have the chance to speak out at a number of open floor and issue specific hearings. If you submitted a Relevant Representation in the summer you should be registered. 
Anyone already registered who wishes to air their view needs to notify the Planning Inspectorate of their intention by Tuesday October 10. The 'Rule 8' letter on the Planning Inspectorate's website explains how to do this. 
The sessions are: 
Monday 30 October (evening) – open floor hearing

 

Tuesday 31 October – issue specific hearing on traffic and transport

 

Wednesday 1 November – issue specific hearing on environmental matters

 

Wednesday 1 November – issue specific hearing on need for the development and socio-economic matters

 

Thursday 2 November (morning) – open floor hearing
These initial hearings are a crucial part of the examination into the 662-acre scheme, earmarked for countryside south-west of Elmesthorpe, which will finish by 12 March 2024. 
Since the development was first proposed by Tritax Symmetry the Council has warned of significant negative impacts on the locality. 
It has major concerns about the increased down-time at Narborough railway crossing, given the increase in train movements, as well as the potential impact of more lorries using rural roads and village routes.
There are also worries the huge park, planned to operate 24/7, would have a massive visual impact. Container stacks are expected to be between 14m to 21m high and railport lighting columns could be 30m high. 
Elmesthorpe would be worst affected but it is anticipated potential views of the warehouses and railport could extend up to 4km away east of the site. 
At the initial Planning Inspectorate meeting to discuss the proposed examination timetable, Blaby District Council Leader, Councillor Terry Richardson, repeated concerns about Tritax failing to provide adequate information. 
He has pledged the Council will continue to act in the best interests of residents and respond robustly to the specific proposals as they arise during the examination. 
Councillor Richardson said: "We have raised concerns many times during the long process which has brought us to this stage where the rail freight scheme is scrutinised. At the preliminary meeting I called for a halt to the proceedings given the deficiencies in the application, the lack of detail and utter failure to account for so many significant negative impacts.  
"However, the examination continues, despite what I believe has been a completely flawed and undemocratic consultation process to get to this point. So we must continue to respond as robustly as possible and make sure our fears about this project are heard. This is a huge development which would change the character of our District forever and not for the better. 
"Again I urge all interested parties to take the opportunity to attend the Planning Inspectorate sessions, either in person or online, and make their own responses. This examination period and these early hearings give us a vital opportunity to speak out on any and all concerning elements."
Blaby District Council, along with other local authorities and organisations, is a statutory consultee on the application and will continue to make comments and raise issues during the process.
Most of the railport proposal sits within the boundary of Blaby District although a portion does lie within Burbage Common in Hinckley and Bosworth Borough. 
It would lie between the M69 and the Leicester to Birmingham rail line and be able to deal with as many as 16 trains up to 775m long per day. 
There would be areas for container storage and cranes for loading and unloading shipping containers from trains and lorries. 
Up to 850,000sq m of warehouse and ancillary buildings are planned, including the scope for some buildings to be directly rail connected if required. 
The scheme also features a lorry park, a new A47 link road and south-facing slip roads onto the M69.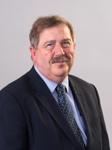 Councillor Terry Richardson
Leader of the Council




02 October 2023
Did you find what you were looking for on this page?