Parks and open spaces consultation
Parks and open spaces consultation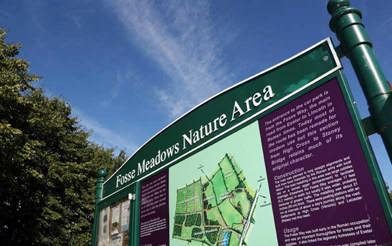 A consultation has been opened for everyone who enjoys using Blaby District Council's open spaces to have their say on the Parks and Open Spaces Strategy consultation.
The short survey is a fantastic opportunity for residents and anyone who uses the parks and open spaces in Blaby District to give specific feedback about how often they use an open space, what they enjoy and what they'd like to see.
Blaby District Council is extremely proud of much-loved and well regarded strategic open spaces, which include Fosse Meadows, Bouskell Park and the Osiers. Feedback is vital to help the Council find out more about what people like and what people want from their local parks.
The Parks and Open Spaces consultation survey is available to complete before Friday 25 November.
10 November 2022
Did you find what you were looking for on this page?