New Lubbesthorpe bus route expansion
New Lubbesthorpe bus route expansion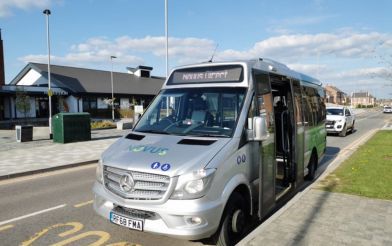 Residents of New Lubbesthorpe can leave the car at home and enjoy a regular bus service into Fosse Park thanks to the launch of a new route from operator Vectare.
Vectare has enhanced its Novus Leicester bus network with the introduction of the NovusFosse route, linking New Lubbesthorpe and Thorpe Astley with Fosse Park every 30 minutes, seven days a week. 
NovusFosse replaces the NovusFlex service and is in response to demand from the New Lubbesthorpe community. See the timetable and route map on the Novus Leicester webpage (vectare.co.uk)
Vectare are also improving the existing NovusDirect bus route, with buses now stopping at Leicester railway station and Jubilee Square (St Nicholas Circle).
This will offer people better access to onward public transport links and Leicester city centre.
The Novus Leicester network is funded by the Drummond Trust, the developer behind the pioneering new community at New Lubbesthorpe.
It is delivered in partnership with sustainable transport consultancy GO Travel Solutions. Since its launch in August 2022, the network has carried more than 50,000 people. Commuter journeys by car from New Lubbesthorpe have fallen by 20% in this period.
The new routes have been praised by Councillor Ben Taylor, Blaby District Council's Portfolio Holder for Planning Delivery and Enforcement and Corporate Transformation. He said: "This is a fantastic new service for people living on our award-winning New Lubbesthorpe community. It offers cheap and regular access to Fosse Park giving families hassle-free, car free shopping opportunities as well as allowing commuters get to work easily.
"Sustainability has always been a watchword with New Lubbesthorpe and this continues the work of all partners to ensure green travel remains at the forefront of the development."
Martin Ward on behalf of Drummond Estate, said: "As the number of residents at New Lubbesthorpe continues to rise and the amount of people using the bus to commute to work has doubled, we are delighted to launch this route.
"Feedback from those living on site indicated a new fixed-timetable service, connecting them to more local destinations would be welcomed and we were keen to respond positively to this. The bus, car club, e-bike hire and safe walking and cycling routes are all designed to offer high-quality, easy and convenient options so this can be the greenest development possible."
Robin Pointon, Managing Director of GO Travel Solutions said: "The ever-growing number of New Lubbesthorpe residents using the bus shows the effective partnership in place and the strong engagement with the local community."
The new route will use executive-style, air-conditioned Mercedes-Benz minibuses equipped with USB charging sockets at every seat and level boarding for easy wheelchair and pushchair access.
The route will serve Meridian Business Park, Everards Meadows, Palmers Garden Centre, Brockington College and the Next HQ in Enderby as well as Fosse Park.
Commuters, schoolchildren and leisure travellers alike will be able to take advantage of this new convenient and cost effective option.
Single fares on the route are £2.50 and a £10 group ticket offers a group of up to five people (of any age) unlimited travel all day. Leicester Flexi tickets are also valid between New Lubbesthorpe and Palmers Nurseries and discounted season tickets are available for regular users.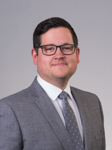 Councillor Ben Taylor
Portfolio Holder for Planning Delivery and Enforcement and Corporate Transformation




19 July 2023
Did you find what you were looking for on this page?