Mobile home park owner fined over nuisance dogs
Mobile home park owner fined over nuisance dogs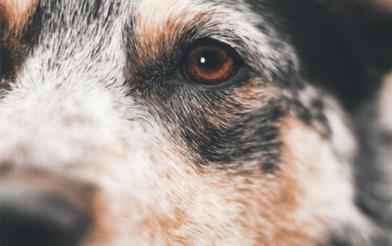 The owner of a mobile home site in Enderby has been ordered to pay £2,570 after being prosecuted at Leicester Magistrates' Court following a spate of incidents involving nuisance stray dogs.
Bernadette McDonagh was prosecuted by Blaby District Council, in partnership with Leicestershire Police, for non-compliance of a Community Protection Notice (CPN). This was enforced due to continuing issues with dogs from the site, Grange Park, causing problems in the local area.
She was fined a total of £1,000 and ordered to pay costs of £1,470 plus a £100 victim surcharge. Magistrates also requested she hand over the three dogs named in the prosecution, two Akita-types called Nikita and Hercules and a Cockapoo type called Big Boy.
She has until 22 March 2023 to hand over the animals otherwise a seizure order may be applied for.
The CPN was served in March 2022 after long-standing problems with residents allowing their dogs to stray off the park, posing a nuisance to the local community.
It stated: "Blaby District Council and Leicestershire Police are satisfied that the conduct of the residents of Grange Park is persistent and continuing, and is having a detrimental impact on the quality of life of those living in the locality and that the conduct is unreasonable."
The Notice detailed how in March 2022 two dogs from the site which were not secure or under control were seized while five others were reported to be running loose next to the motorway.
As the owner of the site, McDonagh was named in the CPN and held responsible for the conduct of all residents and their pets.
She was told that all dogs on the site, whether there permanently or temporarily, should be properly secured and kept under control at all times. Also all gates should be shut apart from during exit or entry; all walls and fences should be kept in good order to prevent dogs from escaping and she should engage with Council and police officers to ensure compliance.
Despite this, stray dogs continued to cause problems, prompting numerous complaints from the neighbouring community.
On separate occasions, when three stray dogs were taken in by the Council's contracted dog warden and later recovered by their owners it was proven that they were owned by residents of Grange Park.
With this evidence Blaby District Council was able to bring about the prosecution on the breach of the CPN.
Councillor Les Phillimore, Portfolio Holder for Housing, Community and Environmental Services, said: "When sentencing, the Magistrates specifically recognised the significant impact McDonagh's non-compliance with the CPN has had on the wider community, particularly in terms of endangering highway and pedestrian safety and the actual and further potential threat to the welfare of other animals and people.
"We have long been aware of the problems caused by stray dogs in Enderby and it has taken some time to prove that the dogs were escaping from Grange Park. Our work with Leicestershire Police in imposing the CPN has provided a platform for us to not only gather that evidence but be able to act.
"We hope this will prove a deterrent but will continue to work alongside the Police in monitoring the situation with nuisance stray dogs from Grange Park. And we would urge local residents to report any issues they might experience."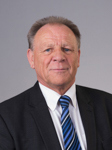 Councillor Les Phillimore
Portfolio Holder for Housing, Community and Environmental Services
14 March 2023
Did you find what you were looking for on this page?