Millions to help energy inefficient homes
Millions to help households cut energy bills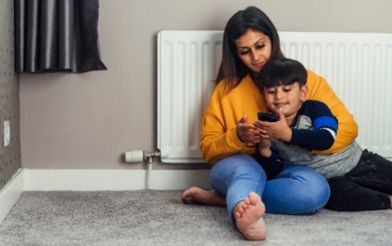 Households in Blaby District could benefit from a £6.8 million Government funding boost to help make homes more energy efficient.
The Home Upgrade Grant funding is targeted at households with the most inefficient heating systems which may also emit the most carbon emissions.
It aims to support a range of enhancements. These could be large scale such as insulation, heat pumps or replacement doors and windows or smaller scale measures like smart heating controls or LED lighting.
All bring the benefit of improving the warmth and comfort of homes, while also reducing energy bills and making homes greener.
Households must meet one of the following criteria to be eligible for the funding:
• Have no mains gas for primary heating, using other sources such as electric, oil, LPG or solid fuel
• Be in a priority neighbourhood postcode
• Have an annual household income below £31,000
• Have a household member on certain benefits
Leicestershire County Council has received the funding on behalf of Green Living Leicestershire. This is a partnership between Leicestershire authorities, including Blaby District Council, who work together on sustainable and net zero projects.
The new two-year scheme follows previous funding delivered through the Warm Homes service or Green Living Leicestershire partnership.
Cllr Les Phillimore, Blaby District Council Portfolio Holder for Housing, Community and Environmental Services, said: "These grants are designed to help people whose homes may be the coldest and dampest. Not only do they help make homes warmer and more comfortable but greener too.
"Families benefit from reduced fuel bills and we benefit from reduced emissions. This supports our target of the District becoming carbon neutral by 2050. I would urge anyone who thinks they may be eligible to find out more."
The Green Living Leicestershire partnership includes Blaby District Council, Charnwood Borough Council, Harborough District Council, Hinckley and Bosworth Borough Council, Melton Borough Council, North West Leicestershire District Council and Leicestershire County Council.
For more information on eligibility or to apply, visit Home Upgrade Grant or call YES Energy Solutions on 03309 126 199.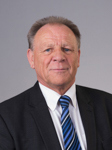 Councillor Les Phillimore
Portfolio Holder for Housing, Community and Environmental Services




16 August 2023
Did you find what you were looking for on this page?