Local Land Charges team shortlisted for award
Local Land Charges team shortlisted for award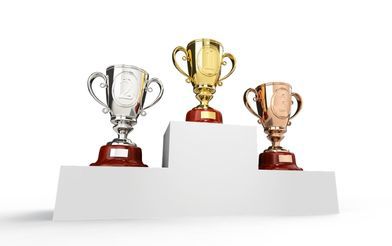 The team who carry out land and property searches for home buyers in Blaby District are in the running for a prestigious national award.
The Local Land Charges (LLC) team at Blaby District Council has made the shortlist for the Local Authority Searches Team of the Year Award.
The awards, at the 2023 Land Data Awards for Excellence, are the only ones to recognise excellence and achievement in the profession.
The Searches Team of the Year is sponsored by the Local Land Charges Institute and celebrates the hard work and achievements of LLC teams in England and Wales.
LLC teams enter themselves via an online nomination form and must show how they have worked together to overcome challenges, increase efficiency and deliver excellent customer service.
The team of four at Blaby District Council manages thousands of land and property searches each year which is an essential part of buying and selling a home.
When someone is moving house they have to have searches done on the property they are purchasing as part of the conveyance process - usually for the bank or mortgage company.
A search will uncover what details the local authority has on the land or building such as planning decisions, highway adoption and road schemes and conservation and tree preservation orders.
As well as carrying out searches for Blaby District they also do them for Hinckley and Bosworth and Oadby and Wigston boroughs.
Team Manager Elissa Steer said: "We work hard to process all of the search requests and have an average turnaround time of five working days. There is a lot of change going on in the world of Local Land Charges which we are also working hard to keep on top of as well as our 'day job' of carrying out the searches in a timely manner.
"The awards are run by Land Data and are an industry recognised award. I entered us into the Local Authority Search Team of the Year category because my team work so hard mostly unseen but it is an important function within the home buying process for residents.
"I wanted my team to know how valued they are to Blaby District Council. I entered as a shout-out to them. Last year we were shortlisted too. This year I had to answer five questions about the team, achievements, workloads, efficiencies and improvements made."
Councillor Terry Richardson, Leader of Blaby District Council, said: "This is great news for our hard-working team in Local Land Charges. They are a credit not only to our Council but to the other authorities they carry out work for. It's fantastic their efforts are being recognised at such a high level."
The winners of the Best Performing Local Land Charges Department award will be announced at the Land Data Local Land Charges Awards for Excellence on 28 March 2023, at The Bristol Hotel, Bristol.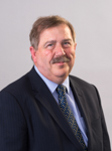 Councillor Terry Richardson
Leader of the Council
15 March 2023
Did you find what you were looking for on this page?