Local centre approved for New Lubbesthorpe
Local centre approved for New Lubbesthorpe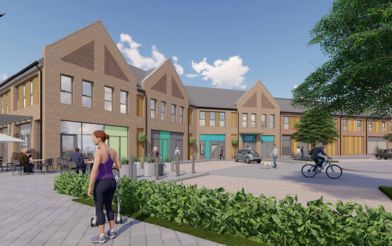 The first retail centre with a convenience store, café and other shops is coming to the District's award-winning community at New Lubbesthorpe.
Senior living specialist developer Charterpoint, in a joint venture with landowner, The Drummond Trust, received planning permission for the new local centre along with a 66-bed care home.
Blaby District Council planning committee members approved the detailed design of the scheme recently.
It will feature a two-storey local centre housing a Sainsbury's Local store, three additional retail units and a café/bistro on the ground floor. The first floor will be occupied by Forest House Medical Centre.
The scheme also includes a 66-bedroom luxury care home to be built over two and three storeys, which will be delivered by Charterpoint.
The local centre and care home - designed by Franklin Ellis Architects - will complete the Tay Road feature square which also includes New Lubbesthorpe Primary School. Construction is expected to start later this year.
Councillor Ben Taylor, Blaby District Council Portfolio Holder for Planning Delivery and Enforcement and Corporate Transformation, said: "This new local centre will be a most welcome addition to the first-class facilities we already have at New Lubbesthorpe. It is exciting to see the continued development of this vibrant community."
Charterpoint Managing Director Giles Nursey said: "We are delighted to have received planning permission for this scheme which will deliver New Lubbesthorpe's first local centre and a state-of-the-art care home for the community.
"New Lubbesthorpe is an exciting, vibrant community set in a great countryside location just 20 minutes from Leicester city centre and ten minutes from Fosse Park. Our scheme, in conjunction with the Drummond Trust, will bring much-needed new local facilities to the development."
New Lubbesthorpe will eventually feature more than 4,000 new homes and is being developed in phases over two decades.
Ground was broken in 2015 and the first families took residence in 2017. To date some 927 homes are occupied, there is one primary school, a community hub, children's play areas, a multi-use games area, areas of public open space and linked pedestrian and cycleways.
Martin Ward, development agent for the Drummond Trust, said: "The Drummond Trust welcomes the granting of planning permission, the culmination of many years work by the Trust and our development partners Charterpoint, which will enable delivery of much-needed facilities for this growing and vibrant community."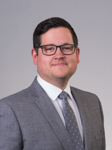 Councillor Ben Taylor
Portfolio Holder for Planning Delivery and Enforcement and Corporate Transformation




24 July 2023
Did you find what you were looking for on this page?