Join our Solar Together scheme and save
Join our Solar Together scheme and save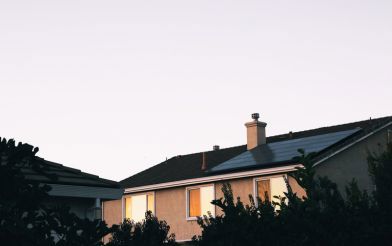 A group-buying energy scheme which can help residents invest in solar panels to save on energy bills and cut carbon emissions is back for Blaby District.
The next round of Blaby District Council's Solar Together scheme launched this week offering householders the chance to install solar panel technology without the premium price tag.
The Council is working with neighbouring authorities as part of the Green Living Leicestershire Partnership and independent experts iChoosr to make the transition to clean energy as cost effective and hassle-free as possible.
The scheme, under the Solar Together Leicestershire umbrella, helps homeowners feel confident they are paying the right price for a high-quality installation from pre-approved installers by joining a group-buying initiative through iChoosr.
Residents can sign up for free and registrations are now open. For more information and to sign up visit Solar Together.
People who register will be entered into an auction, where solar PV suppliers compete by offering the lowest rate for solar panel installation. The more people who are registered, the lower the price can be.
Working with iChoosr, Solar Together then provides those signed up with a free, no-obligation offer from the successful energy supplier. A personal recommendation will be emailed out with information on the winning solar panel installer, the proposed system, costs and savings ready for residents to make their choice.
This innovative scheme builds on six years of highly successful Solar Together programmes run across the UK with Blaby District Council involved for the last 12 months.
To date Solar Together has delivered more than 14,000 installations and more than 300,000 tonnes of avoided lifetime carbon emissions across the country.
In Blaby District the first round of the scheme enabled 77 households to purchase and install solar panels on their homes. A further 320 installations have taken place across Leicestershire with around 100 still to go. This will save 589 tonnes of CO2 and will produce 1,100kW of solar power per year across the county.
Based on Blaby's District's 77 installs carbon savings in the region 114tCO2/year are being achieved.
iChoosr's group-buying offer covers solar panels with optional battery storage and EV charge points, as well as retrofit battery storage. This means residents who have already invested in solar panels can still benefit, getting more from the renewable energy they generate, as well as increasing their independence from the grid.
Councillor Les Phillimore, Blaby District Council's Portfolio Holder for Housing, Community and Environmental Services, said: "The idea of installing solar panels is appealing for many people but perhaps can be a bit dauting in practice. Joining our group-buying scheme, Solar Together, makes it easy to take advantage of expert knowledge and reduced rate installations from approved suppliers.
"We are delighted to be involved with this scheme which not only helps our residents save money but also reduce their carbon footprint. Achieving Net Zero as an organisation by 2030 is one of priorities and we are also committed to supporting the District in becoming net zero by 2050. Supporting our community to install solar panels will us closer to this goal by reducing reliance on grid electricity and reducing carbon emissions.
"With energy costs a significant part of household budgets and the need to move to environmentally friendly energy, this is a fantastic opportunity to both reduce bills and transition to a greener environment."
A number of local residents who benefited from the first round of the scheme have given the process the thumbs up.
John from Narborough had 12 panels and battery storage installed. He said: "Easy all the way through. On the day of installation two teams and an electrician arrived, and they completed everything on the day. The team were very helpful, explained the workings and left a very clean and tidy job."
And George from Glen Parva, who had six panels installed, said: "The process was simple and easy. I would thoroughly recommend Solar Together. In the three months since my panels were activated, they have already generated over 200kWh of electricity."
Blaby District Council is working in partnership with Charnwood Borough Council, Harborough District Council, Hinckley and Bosworth Borough Council, Leicestershire County Council, Melton Borough Council, North West Leicestershire District Council and Oadby and Wigston Borough Council.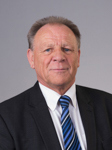 Councillor Les Phillimore
Portfolio Holder for Housing, Community and Environmental Services




13 June 2023
Did you find what you were looking for on this page?