Greenhouse gas emissions slashed
Greenhouse gas emissions slashed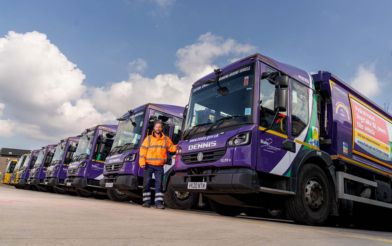 Blaby District Council has slashed its greenhouse gas emissions  by 30% in the last year.
Next year's results, for 2023/24, are forecast to be even greater, with an estimated 80% or more reduction on the baseline year of 2018/19.
The impressive reduction is largely due to switching all of our bin lorries to hydrotreated vegetable oil (HVO). 
HVO is a greener form of diesel, derived from waste oils, offering around 90% reduction in carbon emissions compared to fossil fuels. All the Council's bin lorries use HVO after it was first introduced last autumn. 
The 30% reduction has seen CO2 levels drop from 692 tonnes in 2021/22 down to 488 tonnes in 2022/23, showing the partial year impact of HVO.
While figures can only be estimated it is expected the reduction will drop to around 140 tonnes CO2 in 2023/24.
This is due to 2023/24 being the first full year of reporting the impact of HVO. Fleet operations account for some 73% of all the Council's carbon emissions. 
Councillor Les Phillimore, Blaby District Council Portfolio Holder for Housing, Community and Environmental Services, said: "This is a fantastic achievement as we work to reduce our carbon footprint as much as we can. Such an impressive reduction in just one year - and without taking into account the full impact of HVO - is something we should all applaud. 
"However, we are not resting on our laurels. We are committed to act on avoiding the worst effects of climate change and we aim to achieve net zero as an organisation by 2030. So, while HVO is delivering carbon reduction results, we have always seen it as an interim measure and we can and will go further."
Councillor Nigel Grundy, Blaby District Council Portfolio Holder for Neighbourhood Services and Assets, with responsibility for the Council's fleet, added: "Over time we plan to transition our fleet to electric. We will retain our HVO vehicles while natural replacement will allow us to introduce electric vehicles and we will be commencing the first phase of EV infrastructure to support that process at our Whetstone depot next year." 
At the Full Council meeting in September, Councillors agreed plans to invest more than £1 million on green technology at the Whetstone depot. This includes 318 solar panels for the rooftops of the three depot buildings, the offices, workshop and storage area, as well as installing more than 50 EV charging points. The estimated payback on the investment is reported to be between seven and eight years.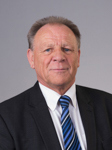 Councillor Les Phillimore
Portfolio Holder for Housing, Community and Environmental Services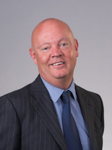 Councillor Nigel Grundy
Portfolio Holder for Neighbourhood Services and Assets




19 October 2023
Did you find what you were looking for on this page?