GMB strike action to cause bin collection disruption
GMB strike action to cause bin collection disruption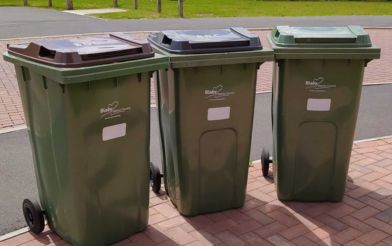 Blaby District Council is advising residents about potential disruption to waste collection services in the upcoming four weeks, due to strike action being taken by GMB Union, despite the Council's plea for the GMB to await the outcome of the national pay negotiations.
The GMB Union, representing members within waste and recycling services, district cleansing and open spaces will be engaging in industrial action as part of a local pay dispute.
The union is seeking an additional 15% local pay increase for its members, equating to just under £4,000 per annum, in addition to the national pay offer of £1,925.
Approximately 50 members of the union plan to go on strike over four consecutive Wednesdays, 28 June, 5 July, 12 July and 19 July 2023.
While the Council has made efforts to minimise the impact of the strike, waste collection services will experience some disruption during this period.
The level of service provided on strike action days will depend on the number of staff attending work or participating in the strike.
For Wednesday collections, residents are requested to put their scheduled bins out as normal by 6.30am. Bins will be emptied if sufficient crews are available.
If bins are not emptied on Wednesday, the crews will return on Thursday or Friday to collect refuse and recycling.
The strike will not only affect residents who have their waste collected on Wednesdays but also impact other collections throughout the week.
Due to the reduced number of staff working during the strike, some bins may not be collected, requiring crews to return to collect on other days of the week.
Over the next four weeks, the Council will be rearranging collection schedules across the week to minimise the inconvenience for our customers.
It is unfortunate and it has been a difficult decision, however, this week, garden waste collections will be suspended on Thursday (29 June) and Friday (30 June) to allow crews to collect refuse and recycling from Wednesday's collections.
Councillor Terry Richardson, Leader of the Council said: "I fully appreciate that this will be an extremely challenging period for us all and I want to reassure our residents that we understand the inconvenience and frustration this may cause. I would like to extend my sincere gratitude to residents for their patience and understanding during this difficult time.
"However, with the strikes spanning over four consecutive weeks, it poses significant operational challenges for us to maintain regular bin collection services for all types of waste.
"We deeply value our residents' cooperation and support and we will continue to keep them informed about any developments and progress in resolving this situation."
The Council will be updating its website www.blaby.gov.uk and social media with any news on the strike action and waste collections. We will also be sending out email updates, if residents want to sign up to receive an email visit www.blaby.gov.uk/sign-up.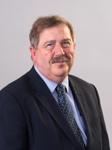 Councillor Terry Richardson
Leader of the Council




26 June 2023
Did you find what you were looking for on this page?