Fosse Meadows car park improvements
Fosse Meadows car park improvements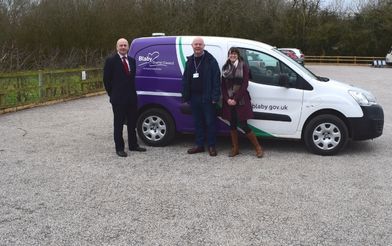 Visitors to nature parks across Blaby District will find a raft of works has taken place to improve steps, pathways and car parks.
The improvements have taken place over the last couple of months to ensure the parks are ready for spring and the warmer weather when visitor numbers soar.
Among the biggest changes people will find is the overflow car park at popular nature spot, Fosse Meadows, which has been given a dramatic overhaul.
Damaged areas have been scraped off, and a reinforced grid substructure laid to improve drainage and better hold the stone and gravel top layer.
Fences have also been repaired and fixed with high visibility dots to help mark out spaces to aid better parking.
The works took place in stages, so visitors were still able to park at the site.
The Osiers, in Braunstone Town, has also been given a makeover with the southwest woodland area fenced off to create a safe zone for wildlife and nature and the step at the wooden footbridge replaced with a ramp.
Visitors will find changes at Crow Mills, between Countesthorpe and South Wigston, where footpaths have been widened, and retaining walls have been replaced along with a new set of steps installed on the slope.
Councillor Nigel Grundy, Portfolio Holder for Neighbourhood Services and Assets, said: "We are proud to boast such beautiful nature parks in our District which attract visitors from far and wide.
"Of course their popularity means there will be some wear and tear on facilities so we took the opportunity this winter to carry out some major improvement works.
"We hope these improvements will be welcomed by visitors and enhance their experience."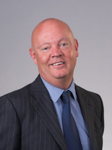 Councillor Nigel Grundy
Portfolio Holder for Neighbourhood Services and Assets




16 March 2023
Did you find what you were looking for on this page?