Follow our Fosse Foxes trail and a unique prize could be yours!
Follow our Fosse Foxes trail and win a unique prize!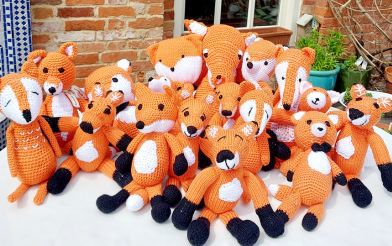 Blaby District Council's Fosse Foxes Tourism Trail has been a huge hit since its launch in 2021 – and now it's back in the spotlight, bigger and better than ever thanks to the launch of a unique competition.
The trail was established to showcase the wonderful attractions Blaby District has to offer, tying in with the foxes trail at Fosse Park.
Now, with summer just around the corner, the team at Visit Blaby District is encouraging everyone to take a new look at the Fosse Foxes, and their locations, and perhaps pick up a prize for doing so.
Thanks to a partnership with local artists, the Cosby Crafters, there are 18 unique, handmade foxes on offer as prizes in the Win a Foxy Friend competition.
To take part and be in with a chance to win a Foxy Friend, all people have to do is take a photo of their favourite Fosse Fox, post it to social media and tag @visitblaby and #fossefoxes. It's a real 'money can't buy' prize.
Councillor Les Phillimore, Blaby District Council's Portfolio Holder for Housing, Community and Environmental Services, said: "We are proud of the many diverse and exciting visitor attractions we have here in Blaby District and it's great to see our Fosse Foxes Tourism Trail brought to the fore once more to highlight what we have to offer.
"Thanks to this partnership with Cosby Crafters we have a special way of promoting our Fosse Foxes and our District. The Cosby Crafters are hugely talented and it's an honour to team up with them for this competition where the prizes are truly unique."
Mel Charnock from the Cosby Crafters said: "We are passionate about bringing communities together and so it was an absolute pleasure to work with the team at Visit Blaby on this project to help highlight what our fabulous district has to offer."
The Cosby Crafters is a twice weekly community group for adults of any ability to get together, make friends and have fun creating. They are currently busy making items for the annual Cosby Yarn Bomb event running from 11 to 30 August and the Community Togetherness Day on Sun 27 August. Anyone interested in finding out more check them out on Facebook @cosbyyarnbomb @cosbycrafters
The Fosse Foxes competition runs until 30 June and winners will be picked in a random draw after the closing date and announced by 7 July.
You can find all the competition details and explore an interactive map of the trail on the Visit Blaby District website Fosse Foxes Competition as well as read a 'meet the makers' section to find out more about each Cosby Crafter along with the name of the fox they have crafted.
You can also find out about our Fosse Foxes, including the latest edition at New Lubbesthorpe. The hand painted sculptures were designed by local artists Pickle Illustration. Each symbol on the fox represents one of the tourism attractions on the trail.
Also check out Visit Blaby District on social media on Facebook, Twitter and Instagram.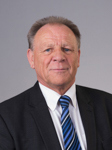 Councillor Les Phillimore
Portfolio Holder for Housing, Community and Environmental Services




08 June 2023
Did you find what you were looking for on this page?