Enderby Leisure Centre improvements begin
Enderby Leisure Centre improvements begin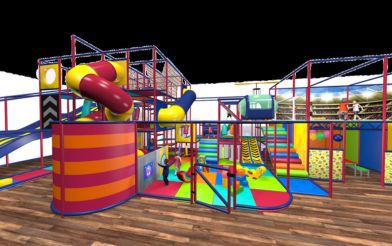 Work starts this week on two major facility improvements at Enderby Leisure and Golf Centre.
The centre, which is run by leading operator Everyone Active in partnership with Blaby District Council, will benefit from a new, state-of-the-art soft play area and a car park extension. Work will begin on Wednesday 1 November.
Courtesy of a £300,000 investment by Everyone Active, the new soft play area will be positioned in the current sports hall alongside three of the existing badminton courts.
It will be suitable for up to 122 juniors and 56 babies and toddlers and will include:
A four-lane astra slide
Traverse crawl tube
Party rooms
Sports arena
Separate baby play area
Separate seating area for parents
The soft play area is due to open on Saturday 16 December with an official, celebratory opening planned for January 2024.
Meanwhile, a further 50 spaces will be added to the car park, bringing its overall capacity to 279 spaces.
Funded by a £188,000 investment from Blaby District Council, the extension will be to the left side of the centre as viewed from Mill Lane. Work is due to be completed by the first week of January 2024.
As part of the extension, 20 trees will be removed. A replanting scheme is already underway.
This work will cause minimal disruption for customers. Only a few parking spaces will be unavailable on the first one or two days of works.
Councillor Nigel Grundy, Blaby District Council Portfolio Holder for Neighbourhood Services and Assets, said: "Enderby Leisure Centre is one of the busiest facilities in Leicestershire and we work hard to keep improving the services provided there. The new soft play facility will really improve our offering for young people and their families and by extending the car park we will be improving the overall customer experience and meeting the increased demand."
James Naylor, Everyone Active's contract manager, said: "These two developments are fantastic news for the local community and for Enderby Leisure Centre. The new soft play will be a fantastic way to get young people to be active, with a variety of activities and areas being included. It will allow them to engage with their peers in a fun and safe environment, while improving their physical and mental health. The car park extension is also an incredibly positive development. It will allow us to meet increasing demand and improve the experience of our customers."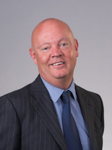 Councillor Nigel Grundy
Portfolio Holder for Neighbourhood Services and Assets




30 October 2023
Did you find what you were looking for on this page?