Deadline looming for Community Grants
Deadline looming for Community Grants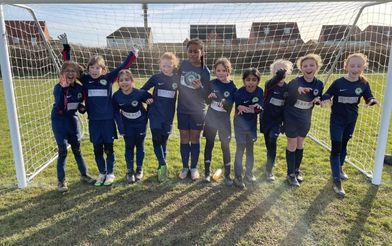 Community groups are being urged to apply for a share of a £35,000 grant pot to boost projects which benefit people in Blaby District.
The deadline for bids to the latest round of Blaby District Council's Community Grants scheme is Wednesday 01 March at 5pm.
It is the last grant round for this financial year and there is more than £35,000 up for grabs to eligible organisations.
Funding is available for a variety of different projects, from energy efficiency improvements to community buildings, refurbishment of facilities, purchase of equipment or costs associated with running groups and activities.
Successful applicants over the last year include Old Newtonians Rugby Football Club, Enderby United Reformed Church, Blaby and Whetstone Youth Club, Stoney Stanton Food Bank and Community Hub, Sapcote Memory Hub, Littlethorpe Community Association and Epworth Forest Juniors Football Club.
Councillor Nigel Grundy, Portfolio Holder for Neighbourhood Services and Assets for Blaby District Council, said: "This is a fantastic opportunity for local groups to gain funding which can help make a real difference to the lives of people in their neighbourhoods by improving community facilities and activities.
"We have grants available from £500 to £4,000 for a variety of projects. I would encourage all eligible community-focused clubs and organisations to take a look and apply for our final round of grants for this financial year."
Epworth Forest Juniors FC was awarded a large capital grant of £2,948 in December 2022 towards the purchase of new aluminium lightweight goals, a pitch line marker and corner flags.
The club was established in Leicester Forest East in 1989 for boys within the local communities to come and enjoy football, followed with the set-up of girls' teams in 2021.
The club ethos is that football has the power to build and maintain self-esteem, alongside keeping fit, making friends and having fun.
A key focus is helping remove all barriers for girls taking part in sport by way of developing confidence and competence to play football at school and in a community setting.
Leighton Shields, the club's coach and a committee member said: "The club's motto is 'alone we can do so little, together we can do so much' and with the help of the Council and the volunteers, we are proving this moto to be true.
"Without the help of the grants scheme we wouldn't have been able to carry out this project. We really appreciate everyone's efforts to assist us - the whole process has been great and will make a real difference to our group.
"We feel proud that we are all part of helping the girls become more confident to stay active - this project will help in showing them that the equipment being used is suitable to allow them to continue their football pathway."
For more details and to apply online visit Community Grants
Email grants@blaby.gov.uk or call our Funding and Awards Officer on 0116 272 7566 if you have any questions.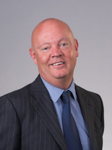 Councillor Nigel Grundy
Portfolio Holder for Neighbourhood Services and Assets
22 February 2023
Did you find what you were looking for on this page?