Council highlights concerns in Rail Freight consultation response
Council highlights concerns in Rail Freight consultation response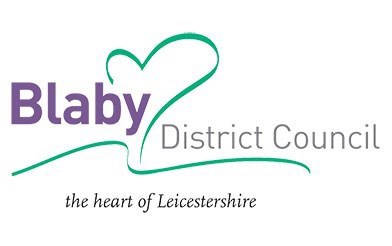 A comprehensive consultation response from Blaby District Council to the developers of the proposed Hinckley National Rail Freight Interchange has stated that the plans cannot be supported.
In a wide-ranging and thorough response to the promoter Tritax Symmetry, Technical Officers from the Council's Planning team have laid out their concerns in a 36-page consultation response.
Scrutinising the proposals against both local and national planning policies, the Council's response concludes that the Rail Freight Interchange does not appear to provide the ability for most planned units to be rail connected. This brings into question the whole principle of the proposal.
Other concerns include major issues with the amount of development proposed and a significant shortfall in any biodiversity value, minimising landscape harm and poor consideration to the planned rerouted foot and cycle paths.
Blaby District Council is also disappointed at missing and inaccurate information in the plans. Transport modelling information, including highways mitigation and the impact on the level crossing at Narborough Railway Station have been poorly assessed in the proposals. In addition, the claimed business rate benefit for the Council from the development is inaccurate, as well as a potential miscalculation of the total number of employees by up to 20%.
Seven of the twenty-one sections in consultation response have received a 'Strongly Negative' conclusion, with six others receiving a 'Negative' conclusion. No sections received a positive summary following the Officer's scrutiny.
Councillor Terry Richardson, Leader of Blaby District Council, said: "We have to be clear; this proposal is simply not acceptable to myself, my fellow Councillors or Officers in its current state. This has been a deeply flawed consultation from the very outset, and our thorough response has laid bare the failings of these proposals.
"I want to commend the work of our Officers on this consultation response. Their efforts have shown that as it stands this is development has no place in the district. At the very least, another formal consultation must be run by Tritax Symmetry when they change their proposals.
"There is a lot of work for us left to do in our role as a consultee, to assess the local impacts and to represent the views of residents to get the best possible outcome for local people."
Blaby District Council is a statutory consultee with a crucial role to play in the examination process but will not be deciding the application. Due to the size of the proposed development it is classed as a 'Nationally Significant Infrastructure Project'. Any decision will therefore be made by the Secretary of State for Transport.
Read the Council's response to the consultation.
You can read the article: Leader reiterates flawed consultation concerns
Additional information can also be found on the National Rail Freight Interchange
14 April 2022
Did you find what you were looking for on this page?