Council confirms changes to waste collections
Council confirms changes to waste collections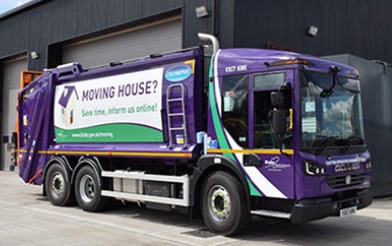 Blaby District Council is actively working on contingency plans to minimise disruptions to waste collections during the strike action by GMB Union. Starting today, 28 June, approximately 40 members of GMB Union working in the waste, recycling, district cleansing and open spaces team will be taking strike action on four consecutive Wednesdays.
The strike action is over pay, with the GMB seeking an extra 15% local pay increase for its members, an average of £4,000 per year, on top of the national pay offer of £1,925.
Given the strike action taking place today, we initially intended to suspend garden waste collections on Thursday (29 June) and Friday (30 June) in order to prioritise the collection of refuse and recycling in areas affected by the strike. However, the Council has successfully arranged for Biffa to collect garden waste on Saturday.
Residents who usually have their garden waste collected on Thursday or Friday this week, are advised to place it out for collection by 6.30am on Saturday 1 July.
For residents whose waste is scheduled to be collected today (Wednesday), please place all your scheduled bins out as usual. Bins will be emptied if sufficient crews are available. In the event that bins are not emptied by 5pm today, crews will return this week to collect refuse on Thursday and recycling on Friday. Please ensure bins are placed at the kerbside by 6.30am.
If residents would like to receive information on changes to collections, they can sign up to email updates at www.blaby.gov.uk/sign-up
28 June 2023
Did you find what you were looking for on this page?