Council calls for A5 investment
Council calls for A5 investment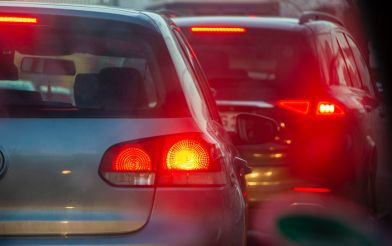 Ministers have been urged to consider a range of investment priorities to tackle the causes of congestion on the A5 that impacts drivers, businesses and our communities.
Blaby District Council - along with other local authorities based along the A5 'corridor' - will present the plans to Ministers and senior officials. A document called The A5 - Economic Backbone of the Midlands has been produced.
The proposals spell out ways Government investment in the A5 between Hinckley and Tamworth would tackle congestion, unlock growth in the Midlands and yield significant benefits for the region.
The proposals come from the A5 Partnership - the collective group of local authorities and Local Enterprise Partnerships along the path of the A5 between Towcester in Northamptonshire and Cannock in Staffordshire.
The hope is to make the A5 a corridor of growth and innovation linking the M6 with the M42, M69 and M1. Improvement suggestions include:
• Full upgrade of the A5 between Tamworth and Hinckley
• A major improvement of the A5/A426 Gibbet Hill junction
• A programme of corridor-wide road safety improvements
• Improvements for freight haulage in the A5 corridor
The proposals to increase capacity on the A5 also have the support of key businesses with national distribution centres in the area. These include Magna Park, DPD and Aldi who rely on the A5 for their supply chains and customers. Manufacturing and distribution already make up 42% of the local economy, compared with 29% nationally.
Those businesses are joined by major local employers including Horiba MIRA and the 2.89 million residents living in the area who suffer journey times up to 36% longer in peak periods at a cost of £18,000 in journey time delays every day.
Councillor Terry Richardson, Leader of Blaby District Council, said: "The A5 is one of the most important transport links in our District yet continues to suffer from peak-time congestion, impacting negatively on the businesses who rely on this route. Increasing its capacity will bring benefits for all."
The A5 Partnership members are:
Blaby District Council
Staffordshire County Council
Warwickshire County Council
Leicestershire County Council
Cannock Chase District Council
Tamworth Borough Council
North Warwickshire Borough Council
Nuneaton and Bedworth Borough Council
Hinckley and Bosworth Borough Council
Rugby Borough Council
Harborough District Council
West Northamptonshire Council
Leicester and Leicestershire LEP
Transport for East Midlands
The A5, as a trunk road, is the responsibility of National Highways.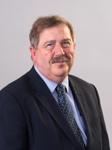 Councillor Terry Richardson
Leader of the Council




26 June 2023
Did you find what you were looking for on this page?