Community Grants Scheme new round open
Community Grants Scheme new round open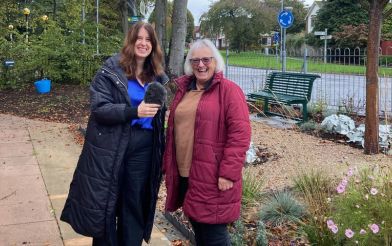 Are you involved with a group or club which serves the local community and is looking for funding?
Then why not apply for our Community Grants Scheme? The latest round is now open for applications with grants available from £500 to £4,000 for local charities, community groups and sports clubs.
As well as the normal funding categories available, this round also has some additional funding for organisations running 'warm spaces' this winter.
The last round saw a total of £13,054.05 awarded to 13 organisations. Further information and the application portal can be found at our website: Community Grants Scheme. The deadline to apply is 29 November at 5pm.
Councillor Nigel Grundy, Blaby District Council Portfolio Holder for Neighbourhood Services and Assets, said: "If you have a project which will benefit the wider community then why not see if you could be eligible for funding from our Community Grants Scheme. The scheme continues to make such a difference to the lives of so many people in the District and we are proud to be able to help our residents help one another."
Among the organisations which have benefited is Cosby Community Library, with a large capital grant of £4,000 awarded in September 2022.
The volunteer-run library already provides an indoor hub with free general membership and use for local community groups, however, the outside area was unused.
So volunteers decided they wanted to create a sensory garden to offer an attractive and welcoming space for users and passers-by and an educational setting for visitors such as school parties.
The grant has funded the development of the outdoor space with diverse planting and spaces all designed to provide visual, physical and heard experiences.
There is also a bench and an information board to inform visitors about the plant profiles and what they can find in the sensory garden.
A Cosby Community Library spokesman said: "By substantially improving the outdoor area and creating a sensory garden, it is already noticeable that people stop to admire the garden and sit on the bench provided.
"By providing this attractive community space, we hope the longer-term benefits will include combating loneliness and promoting both physical and mental wellbeing. Additionally, as an organisation, Cosby Community Library will hopefully attract more library users and volunteers to support its future viability."
Feedback from garden users has been positive with comments such as: "The garden is wonderful. The space is so much better and the planting is so nicely arranged." And "What a nice smell! I like the noise the wind makes too."
The sensory garden has proved so popular it was featured on a recent segment of BBC Radio Leicester.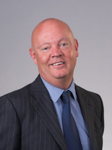 Councillor Nigel Grundy
Portfolio Holder for Neighbourhood Services and Assets




01 November 2023
Did you find what you were looking for on this page?