Businesses invited to unique recruitment event
Businesses invited to unique recruitment event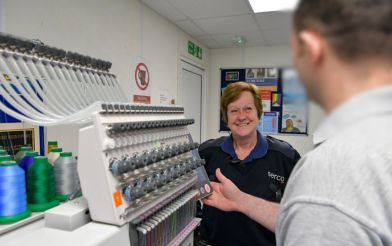 Businesses across Blaby District and beyond can learn how to help drive the success of new HMP Fosse Way prison and also fill recruitment gaps at a special event.
Serco, which runs HMP Fosse Way, and Blaby District Council are encouraging firms to attend a Release on Temporary Licence (ROTL) event on Wednesday 11 October from 5.30pm to 7.30pm at the prison.
Attendees will hear how offering work placements can help ROTL prisoners turn their lives around as well as boosting the workforce.
HMP Fosse Way opened in May on the site of the former Glen Parva Young Offenders Institution.
The Category C resettlement prison has a focus on education and reintegration and houses low risk prisoners.
Offenders are placed there as they near the end of their sentences. Currently there is a population of around 700 inmates but full capacity will be more than 1,700.
ROTL is an important part of the rehabilitation and resettlement process, enabling prisoners to experience on-the-job training out in the community.
The aim is to equip prisoners with the skills they need to rejoin society, gain paid employment on their release and prevent reoffending.
Already the prison has opened up 12 dedicated workshops which offer training in traditional skills such as carpentry and construction but also more innovative options such as barista training and ophthalmic lens manufacture.
It is hoped this in-house training will give the prisoners a head-start when trying to find meaningful ROTL work placements and ultimately a job.
Event attendees will be able to see these workshops in action as well as hear from industry leaders who can talk about the ROTL experience from a business perspective. Prisoners will also speak about their personal ROTL journey.
Councillor Terry Richardson, Leader of Blaby District Council, said: "Release on temporary licence - ROTL - is at the heart of the resettlement and rehabilitation of ex- offenders. For many, especially those serving long sentences, accessing ROTL is crucial in preparing for their safe release. It gives a chance to organise work, housing and to establish relationships with families and their communities.
"Placements not only benefit prisoners. The ROTL scheme can help fill vacancies for larger companies and assist with Equality, Diversity and Inclusion targets as well as reduce recruitment costs. Crucially ROTL can resolve skills shortages while helping people get their lives back on track."
Placements will be considered within a 60 minute drive of the prison LE18 4WS.
Due to security reasons interested parties are required to register their attendance at the event in advance via email to: enterprisingblaby@blaby.gov.uk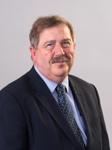 Councillor Terry Richardson
Leader of the Council




04 October 2023
Did you find what you were looking for on this page?