Awards will recognise unsung heroes
Awards will recognise unsung heroes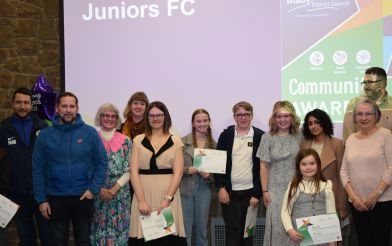 Do you know an unsung hero who happily goes that extra mile for their community? Is there a local group which makes a real difference to people's lives?
If the answer to either question is yes, then why not nominate that person or that group for Blaby District Council's Community Awards 2023.
The awards, now in their third year, seek to recognise and reward the enormous and vital contribution of volunteers and community organisations which help residents in Blaby District.
There are three categories again this year - Volunteer of the Year, Young Volunteer of the Year and Community Group of the Year.
You have until Sunday 5 November 2023 to enter your nominations. You can nominate online at Community Awards
You can also pick up a nomination form from the Council offices, email vcshub@blaby.gov.uk or call 0116 272 7566 to request a copy of the form to return by email or post.
Thanks to our generous sponsors, winners in the volunteer categories will each receive £100 and runners-up £50 as well as being able to nominate a local charitable organisation to receive a cash donation.
Our Community Group of the Year will receive £1,000 and the runner-up organisation will win £500.
A panel of judges will decide the winners and runners-up in the volunteer categories.
The Community Group of the Year will be decided by you. We will hold a public vote between Monday 13 November and Sunday 3 December 2023 to determine the winner and runner-up in this category.
Residents will be able to vote for their favourite group on the Community Awards webpage or by requesting a voting form using the contact details above.
Councillor Terry Richardson, Leader of Blaby District Council, said: "It was an absolute pleasure to compere last year's awards ceremony and have the privilege of meeting all of the individual nominees and representatives from the nominated community groups. I have no doubt the judging panel will have another tough job ahead of them this year with so many truly dedicated and selfless individuals volunteering across our District and making a real impact on residents' lives.
"It would be great to top last year's total of 3,144 public votes for the Community Group of the Year category - so when the time comes, please vote for your favourite. We are of course extremely grateful to all of our event sponsors this year, Serco, Central Co-op, Everyone Active and the Love Blaby Lottery."
Full details of the Community Awards, including the entry criteria, judging process and prizes can be found at Community Awards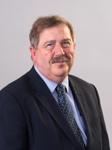 Councillor Terry Richardson
Leader of the Council




05 October 2023
Did you find what you were looking for on this page?