Winter ready with warm spaces partnerships
Winter ready with warm spaces partnerships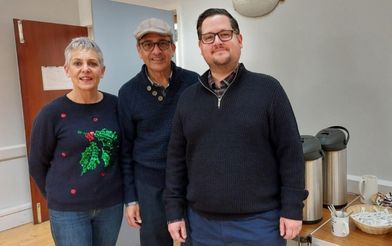 Blaby District Council is teaming up with community partners to offer a host of 'warm spaces' for people who may be lonely, vulnerable or concerned about the cost of living.
The Council offices on Desford Road, Narborough will play host to a series of 'warm space' sessions in the Brooks Room starting on Wednesday 11 January from 9am until 12 noon.
The Council has also provided grants to help neighbourhood organisations open up local centres as part of an initiative which will run throughout this winter.
Some organisations have used the money to buy new equipment to facilitate the extra opening such as kettles and urns, while others have put it towards the cost of food and beverages.
Currently the Council is aware of around 18 'warm spaces' across the District but is keen to hear from any other groups or centres who could also provide the service and may need support.
Members of Braunstone Town Council were keen to get involved in the scheme and now run a dedicated warm space at the Civic Centre each Tuesday.
Cheryl Taylor is a Braunstone Town resident who regularly attends and cannot praise the service highly enough, not only for providing food and warmth but also giving those who may be lonely or isolated a chance to meet new friends in a safe space.
She said: "I think it is a brilliant idea. People can come along and meet others, get a lovely bowl of soup to warm you up, it's wonderful.
"I live by myself so it can get lonely but coming to the Civic Centre for things like the warm space has given me confidence.
"I'm sure there are lots of others out there in a similar situation who might be nervous about coming along but I'd say try it, there are some wonderful people here, it can really bring you out of your shell and give you something to look forward to."
Blaby District Council has forged a strong relationship with locally-based retail giant Next to support the warm spaces.
The firm has been donating clothes, bedding and soft furnishings for the Council to distribute to families in need and to give away at warm spaces venues.
Councillor Ben Taylor, Portfolio Holder for Planning Delivery and Enforcement and Corporate Transformation visited the Civic Centre and was impressed by the work of the volunteers and how much the offering meant to those who attended.
He said: "We know many of our residents are concerned about the rising cost of living and continued increases in energy bills.
"That's one of the reasons why we wanted to help develop these warm spaces in locations throughout the District to provide a place for people to spend time without having to worry about their heating.
"But the warm spaces are much more than that, they provide an opportunity for people to come together, enjoy food and drink and meet others. In some of the spaces people can also talk to an expert about benefits or be signposted to other services.
"We continually strive to do our best for our residents given the challenging times we are living in and I would encourage people to use these warms spaces. I would also call on any other community organisations to come forward and work with us to provide more of these spaces."
Since November Blaby District Council has funded eight groups to help them either set-up as a warm space or expand existing sessions to offer a warm space environment.
These are Blaby Baptist Church, Lubbesthorpe Hub, Kirby Muxloe Library and Community Hub, St Andrew's Church, Countesthorpe (The Bridge), Leicester Forest East Community Library, Littlethorpe Village Hall, Braunstone Civic Centre and Cosby Community Library.
Funding is still available and groups can apply for up to £350 to cover running costs, refreshments or equipment purchase. For more details contact vcshub@blaby.gov.uk
Any residents wishing to pop along to a warm space should check with the group or centre involved to find out more about days, times and facilities available.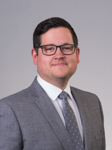 Councillor Ben Taylor
Portfolio Holder for Planning Delivery and Enforcement and Corporate Transformation
11 January 2023
Did you find what you were looking for on this page?