Volunteering Opportunities in Blaby District
Volunteering Opportunities in Blaby District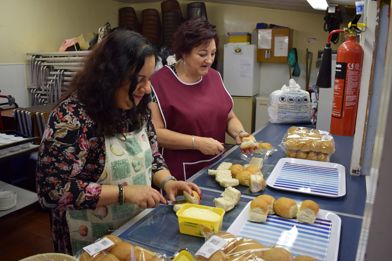 A whole host of fulfilling and exciting volunteering opportunities are available to get involved in across the district.
Blaby District Council is now working to help match anyone interested in volunteering to their ideal opportunity. A list of volunteering roles is available on the Council's website, with a dedicated service also available to help people find the role they're looking for.
After a difficult 18 months for all voluntary groups, organisations are now meeting again. From a community allotment to a local library, there are many opportunities for Blaby District residents to be a part of the volunteering community.
Volunteering offers flexibility, the chance to contribute to a worthwhile cause, make a positive difference in the local community and offers a sense of achievement. Being part of a voluntary group can also introduce volunteers to new people, improve confidence and mental wellbeing.
Sharon Coe, Blaby District Council's portfolio holder for Health, Wellbeing, Community Engagement and Business Support, said:
"I have such admiration for all residents who give up their time to help improve the lives of others in the community. Since the pandemic began more people than ever have come forward to volunteer, but there can never be too many volunteers!
"If you are able to spare some time and you're up for a new challenge, our team can help match you with a volunteering opportunity. Whether it's inspiring young people at a local youth club or serving lunches at a social club for older residents, we'll be able to find something for you!"
Anyone interested in finding out more about volunteering opportunities available can visit our Volunteer web page for the latest opportunities, and fill in an expression of interest form.
15 September 2021
Did you find what you were looking for on this page?