Sycamore Street appeal information
Sycamore Street appeal information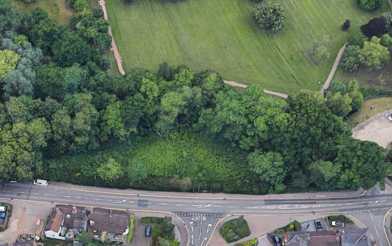 Blaby District Council can confirm that the appeal date for land off Sycamore Street in Blaby will take place next month.

The hearing against the application, which was refused permission by Council Planning Officers in May 2020, will take place on 22-23 September 2022 at the Council's offices in Narborough.

Following the appeal hearing, the Planning Inspectorate will either agree with the Council's refusal and 'dismiss' the appeal or disagree with the decision and 'allow' the appeal, which will grant planning permission.

Please note that all residents who have contacted us directly about this will receive an email or letter very soon.

More information is available in a Fact Sheet below.
Fact Sheet
When is the new date?
Thursday 22 and Friday 23 September 2022. The hearing will open at 10:00am on 22 September with the opening time on 23 September to be confirmed by the Inspector during the hearing.
Where is the hearing held?
At the Council Offices on Desford Road, Narborough, LE19 2EP in the Council Chamber which is accessed via the front Civic Entrance left of the main entrance.
Why was the original date postponed?
Several people closely associated with the case had a bereavement that meant they were unable to attend the original hearing dates.
Can I attend the hearing?
Yes. There is free visitor parking for a maximum of two-hours at the Council Offices and pay and display parking at the nearby Weavers Court Car Park if you wish to stay for longer than two hours.
Can I speak at the hearing?
Yes, at the Inspector's discretion. You must attend the opening of the first day (22 September 2022) to register your interest to speak with the Inspector. You do not need to register to speak before the hearing.
What will the Inspectorate decide?
They can either agree with our judgement and will 'dismiss' the appeal or they will disagree with our decision and 'allow' the appeal, granting planning permission.
Will the Council send another detailed email or letter about the appeal?
Yes, those who have been contacted previously will hear from us soon.
18 August 2022
Did you find what you were looking for on this page?