Surprise inspections to ensure licence compliance
Surprise inspections to ensure licence compliance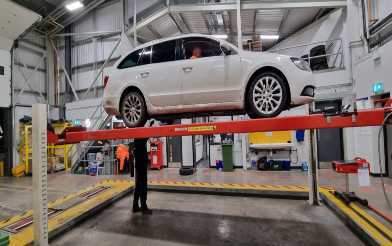 A series of surprise, proactive inspections have been carried out by Blaby District Council to ensure pubs and taxis are complying with their licences.
On Thursday 15 December, Licensing Officers worked with Leicestershire Police and the Council's Community Safety Team to visit a number of pubs in a variety of locations across the district.
The officers inspected licence conditions, including age verification policies, correctly displayed licences, recording of incidents and service refusals and CCTV where installed.
The Council is pleased to confirm that all premises passed their inspections. Three premises also volunteered to join the local Pubwatch Scheme where they will be able to share best practice with other premises in the district.
All of the pubs visited were handed advice about the national Ask for Angela Campaign.
Ask for Angela encourages people who feel unsafe, vulnerable or threatened to ask pub staff for 'Angela'. The phrase helps staff to support and assist to keep the person safe. All premises volunteered to promote this important campaign.
On Saturday 17 December a number of taxis were mechanically and visually inspected at the Council's Whetstone Depot.
Of the six vehicles that were inspected, two passed without issue, while one was advised to get minor issues fixed.
Three vehicles had major faults and their taxi plates were immediately suspended until the issues could be fixed.
These faults included defective tyres, a handbrake not working, headlights not working, a horn not sounding and one vehicle being unclean internally with significant evidence of smoking.
The Police issued one vehicle with a prohibition notice due to it likely to cause injury or danger to others (tyre and handbrake defects), while one driver will be issued with a summons for driving a vehicle which had three defective tyres.
Since April this year all taxi's licensed by the Council have been inspected at the Whetstone depot. Following this introduction the pass rate for vehicle inspections has improved by approximately 26%.
All taxis in the district must be inspected every six months to help protect the safety of both taxi passengers and other road users. The Council continue to work with vehicle owners to continually increase the pass rate.
Councillor Les Phillimore, Portfolio Holder for Housing, Community and Environmental Services, said: "These were two very important evenings for us in the run-up to Christmas. Both pubs and taxis are used heavily over the festive season and this was a perfect time to test out the compliance rate.
"We are so pleased with the pass rate of the pubs but disappointed with some of the taxi inspection failures. However immediate action was taken in order to protect the public. I'd also like to thank Leicestershire Police for their assistance in helping this crucial exercise take place.
"Taxis and pubs play a huge role in boosting the local economies in Blaby District and Leicestershire and we will always work proactively with them to ensure they are compliant and offering the best service to the public."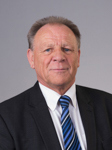 Councillor Les Phillimore
Portfolio Holder for Housing, Community and Environmental Services
21 December 2022
Did you find what you were looking for on this page?