Supplier opportunities at HMP Fosse Way
Supplier opportunities at HMP Fosse Way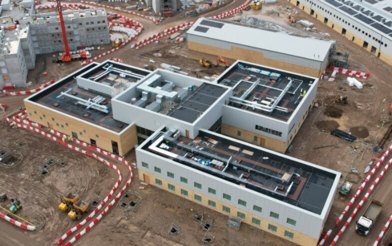 Business owners and service providers are invited to a major promotional event showcasing supplier opportunities at the new HMP Fosse Way prison.
The suppliers' drop-in event, organised by Blaby District Council in partnership with Serco, takes place on Wednesday 25 January from 5pm to 7pm at the Hilton Hotel, 21 Junction Approach, Leicester.
In May 2023 Serco will begin operating the new £170m Fosse Way resettlement prison, which is being built on the site on the former Glen Parva Young Offender's Institution in Glen Parva.
The suppliers' event will highlight opportunities for local small and medium sized enterprises to provide goods and services to the new prison. Among the service opportunities available are:
Window cleaning
Pest control
Landscaping services and products such as plants, shrubs and trees
Veterinary care and dog supplies
Local delivery firms and taxis
Local repairers – electricians, plumbers, gas engineers, painters, carpenters
AV equipment specialists
Caterers – buffet lunches for meetings etc
Local food ingredient suppliers
Firms offering employment/training opportunities to prisoners
Local printers
Vehicle services
This list is not exhaustive.
HMP Fosse Way will house 1,715 Category C prisoners – those in the second-lowest risk category who are approaching the end of their sentences - and focus on rehabilitation and reintegration back into society through education, training and employment.
The ongoing construction of the prison, which features seven, four storey accommodation blocks, ancillary buildings and a newly approved extension block, has already provided jobs and apprenticeships and Serco is keen to see those close links with the local community continue.
Councillor Ben Taylor, Portfolio Holder for Planning Delivery and Enforcement and Corporate Transformation, said: "This is a great opportunity for local small and medium-sized businesses to benefit from and contribute to this future-focused facility. If you are interested then please join the team on Wednesday and discuss the many opportunities available."
A spokesperson for Serco said: "Our intention is to work with the area's communities and supply chain to offer opportunities for local people with the desire and values to work with us, for local organisations to deliver their products and services, and to collaborate on training and vocational skills with those who have served their sentences. Our wish is to provide a skilled and motivated pool of employees for the regional labour market."
You can register for more details here enterprisingblaby@blaby.gov.uk or simply just turn up on the day.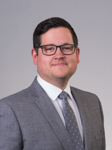 Councillor Ben Taylor
Portfolio Holder for Planning Delivery and Enforcement and Corporate Transformation
23 January 2023
Did you find what you were looking for on this page?