Save energy and save money
Energy saving campaign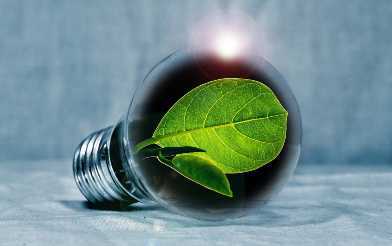 As energy bills and the cost of living continues to rise, Blaby District Council wants to ensure residents have the best information possible to help them deal with these challenges.
That's why the Council is backing OFGEM's #EnergyAware campaign which offers guidance on what support is out there, provides tips on reducing energy use and outlines what customers should expect from their suppliers.
The campaign is running right through the winter and into next year and has been launched in response to the everyday concerns of ordinary people who are struggling to make ends meet.
Among the suggestions for cutting energy consumption are simple actions such as reducing washing machine temperatures, switching appliances off standby and turning the temperature down on hot water supplies.
One of the major tips, if you have a combi-boiler, is to reduce the boiler flow temperature from the usual 80°C to 60°C to increase the chances of it running at 95% efficiency.
If these boilers were optimised, households could reduce their gas use, costs and emissions by 6-8% with little noticeable difference in home warmth.
Councillor Les Phillimore, Portfolio Holder for Housing, Community and Environmental Services said: "Here at Blaby District Council we are acutely aware of the challenges facing our residents with high energy bills and the increased cost of living.
"So we are keen to share as much information as we can to try and help people cope. We're excited to be backing the OFGEM campaign with its broad and straightforward messages which will provide practical solutions for our residents.
"As well as helping families in the District we hope this campaign will also highlight how reducing energy consumption can be a win for the wider community, our nation, and indeed, the whole planet in cutting carbon emissions.
"As a Council we want to support our residents and our message to anyone who needs help is to contact our team. Get in touch with us and see what you're eligible for. We want people to access the support they are entitled to and we're committed to helping them get it."
According to Nesta, a UK based charity specialising in projects for social good, which is behind the boiler challenge, some 15% of the UK's carbon emissions come from heating homes with fossil fuels.
The average UK gas boiler emits more CO2-equivalent emissions in a year than taking seven transatlantic flights.
Unlike the emissions from the electricity that we use to power our lights and appliances, emissions from home heating haven't lowered much over the last 20 years.
People can find out more by visiting the OFGEM Energy Aware Campaign and NESTA Boiler Challenge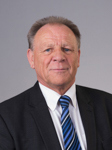 Councillor Les Phillimore
Portfolio Holder for Housing, Community and Environmental Services
13 December 2022
Did you find what you were looking for on this page?