Recruitment event for Council vacancies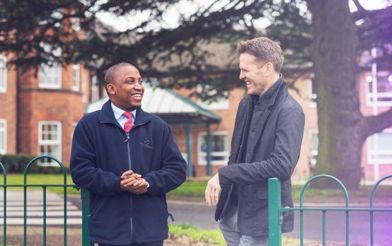 A recruitment evening at Blaby District Council is being held for anyone interested in joining the Local Authority.

16 vacancies are being advertised at the Council across various departments throughout the week, from Grounds Maintenance Operatives out and about in the district to Admin Team Leader for the award-winning Lightbulb programme.

The Recruitment Events take place on Monday 27 January and Thursday 30 January between 5.30-7.30 pm. Each evening is an opportunity for those interested in any of the vacancies the chance to speak with a Service Manager to find out about the job role.

External funding has enabled Blaby District Council to open the positions for new projects to be undertaken. Following successful funding for the Ice House, a Project Officer (part-time) is required to coordinate the restoration and community dig.

A Tourism and Heritage Officer is also being recruited to support the Council's ambitious tourism growth plans, whilst an Envirocrime Officer is sought to help ensure key issues for residents, such as fly-tipping, dog fouling and littering, continue to be tackled.

Councillor Maggie Wright, Deputy Leader and Finance and Assets Portfolio Holder, said: "This is an unprecedented number of vacancies for the Council to advertise at once which, once filled, will enable us to continue the great work we already do across the district. This is a great opportunity to bolster our vital services and help launch exciting new projects that will benefit local communities.

"Blaby District Council is a great place to work, no matter what role you're in and we're look forward to welcoming all candidates on the recruitment evenings to give a better understanding of the roles and what it's like to work in the district."

The recruitment event is by appointment only and anyone interested is encouraged to sign up quickly by emailing all.director's.pas@blaby.gov.uk or call us, using our Contact the Council page.
All vacancies can be found on the Blaby District Council jobs section.
20 January 2020
Did you find what you were looking for on this page?