Ready to Be Campaign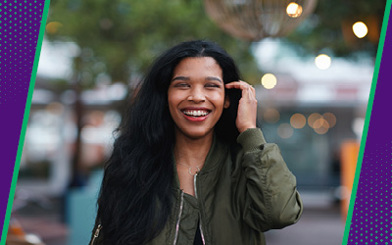 Blaby District Council is launching a new campaign to help improve residents' general wellbeing.
"Ready To Be" will signpost residents to the services, activities, and guidance available to them that will help with any feelings of isolation, loneliness, inactivity, or general struggles with wellbeing.
This help is timed around the festive period, where among other challenges and opportunities, staying active can be difficult, or those with no family or strained relationships can feel more alone.

Blaby District will encourage residents to feel Ready to Be:
Active – start a new hobby or join a club


Connected – with friends, family, and the wider community


Inspired – by your surroundings. Why not visit one of our beautiful parks?


Creative – take up a new skill


Together – make time for loved ones and reach out
From getting involved in our community garden to Christmas crafting workshops, Blaby District Council's social media feeds will be filled with advice and activities for residents to follow and do. Follow Blaby District on Facebook, Instagram and Twitter (linked at the bottom of this page) to stay up-to-date with the campaign.
More information on maintaining a physically and mentally healthy lifestyle is available on the Blaby Staying Healthy Partnership website.
There are also resources for residents who are particularly struggling and need to reach out.
Richmond Fellowship Leicestershire Life Links are a mental health wellbeing and recovery support service. Call them on 0800 0234 575, email leicestershire.lifelinks@richmondfellowship.org.uk or visit their website for more information.
05 November 2021
Did you find what you were looking for on this page?