Planning proposal comments submitted
Planning proposal comments submitted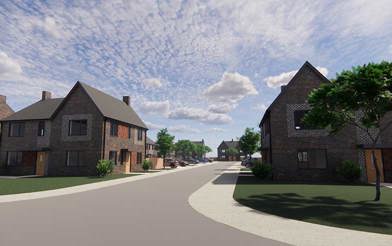 Blaby District Council is urging the government to ensure any changes to the planning system are thoroughly scrutinised after submitting comments to its White Paper proposing planning changes.

'White Paper – Planning for the Future' is the Government's biggest proposed change to the planning system in more than 70 years. Its suggested changes include introducing simplified routes to planning permission, ensuring 'good design' is at the heart of the planning system, and changing the current system of obligations (known as Section 106) to nationally set rates.

All Local Authorities were invited to feed back on the extensive set of proposals in a consultation to provide their insight to the viability of the plans. Following significant work reviewing the documents, a detailed 23-page response has been sent to the Government after approval by Councillors.

In the comments, the Council is highlighting that any reduction of affordable housing will have a significant impact on young people seeking to secure housing, or get on the housing ladder for the first time.

The Council also supports the principle of making "faster and more certain decision making," but wants to ensure that local residents still have an opportunity to have their say on any potential development.

Councillor Ben Taylor, Portfolio Holder for Planning, Housing Strategy and Economic Development, said: "It's vital that any proposed planning changes from the Government are thoroughly scrutinised and consulted upon. I would hope further consultations will follow to ensure every angle is covered.

"We can't move to a new planning system without first ensuring planning changes can be achieved. We are concerned over the lack of democratic accountability, lack of support for climate change, funding shortfalls and higher housing number requirements.
"We ask the Government to strongly consider our response in full before making any changes to the planning system."

Full feedback and comments from the Council can be seen by visiting the Consultations page. The full proposals introduced by the Government can be read on their website.
09 November 2020
Did you find what you were looking for on this page?