New Car Park Strategy approved by Councillors
New Car Park Strategy approved by Councillors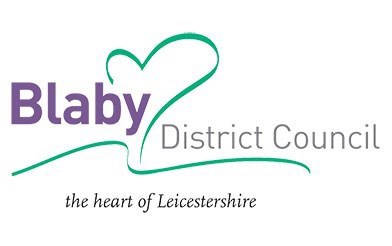 Councillors have approved a new Car Park Strategy for Blaby District Council which will see the authority commit to its green agenda and cost neutral car parks.
Voted through at the Full Council meeting on Tuesday 19 July, the strategy focuses on working towards the Council's priorities, including the installation of LED lighting as well as maintaining and installing cycle racks.
There is also a commitment to developing a new community safety-focused CCTV system in Blaby Village Centre and Narborough Railway Station subject to a successful bid for grant funding.
The new strategy is also aimed at reducing the significant losses for operating the car parks, which has been experienced over the last three years, with the car park service operating on the principle of the user pays to achieve at least cost neutral.
Councillors took on board feedback from the consultation, with most car park users saying that they use car parks for under an hour. As a result of this a one-hour tariff of 70p will be introduced from October.
Two-hours will cost £1, with £1.50 for three hours and £3 for four hours. These charges will apply in Johns Court and Enderby Road car parks in Blaby, as well as Weavers Court and Leicester Road in Narborough. Parking all day will cost £6, including Narborough Railway Station and ensure that our car parks are either cheaper or comparable with neighbouring authorities.
Card payments, pay by phone and app as well as cash options will all still be available. To continue the trend to cashless ways of paying, only one machine in each car park will accept cash when the charges are brought in.
EV charging points will be retained to ensure that residents who want to own an electric vehicle but have limited, or no off-street parking have the infrastructure in place to make the step into EV ownership.
Four days of free car parking in the pay and display car parks will also be maintained along with three hours of free parking for disabled blue badge holders.
Councillor Les Phillimore, Portfolio Holder for Housing, Community and Environmental Services, said: "We're pleased to see Council back these proposals in what we appreciate are difficult times, to ensure that we can not only begin our work to a cost neutral car park offering but invest in our green agenda which had considerable support through the consultation. These prices will be frozen until 2027.
"We know that people want their local councils to be run responsibly and sustainably and whilst increasing charges is not something that we want to do, it was a necessary step to make this possible, the significant ongoing losses from the car parks are simply unsustainable.
"We're ambitious about our plans to be a carbon neutral Council by 2030 and district by 2050. The steps we will take to introduce LED lighting, and support sustainable modes of travel with cycle racks and EV charging points will make a positive difference towards this goal.
"As we listened to residents and businesses during the consultation, we'll also be in constant contact with our local businesses to ensure that any impacts this may have will be minimised."
More information, including the new strategy, will be available to view on our Car Parks website section soon.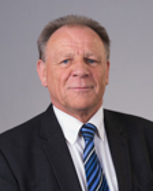 Portfolio Holder Councillor Les Phillimore
Housing, Community and Environmental Services
19 July 2022
Did you find what you were looking for on this page?