Meet the Chairman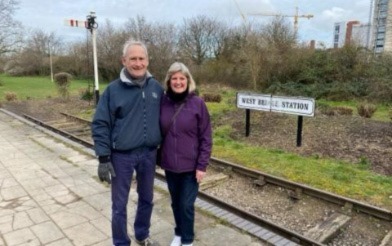 New Council Chairman Councillor Iain Hewson has been a district resident for more than 40 years and was elected as a District Councillor in 2011 for the Stanton and Flamville Ward, covering Aston Flamville, Sapcote, Sharnford, Stoney Stanton and Wigston Parva. Cllr Hewson is originally from West Hagley in Worcestershire and spent the early part of his career in the hotel industry.
After working at a high level in major hotel chains including Thistle Hotels and the prestigious Belfrey Hotel, which has hosted many major golf tournaments, Cllr Hewson moved to Sapcote in 1980, veering away from his hotel career and working for the NHS.
Following his initial work with the NHS, Cllr Hewson finished his working career as a University Hospitals of Leicester NHS Trust as Sterile Services Manager, working to ensure all medical instruments are decontaminated and disinfected across Leicester's three hospitals.
This will be Cllr Hewson's second spell as Chairman of the Council. He previously took the role from 2019-20 and 2020-21, during a covid-affected period as Chair and is extremely keen to get involved with the huge number of community organisations and events that are planned across the area.
As Chairman of the Council, Councillor Hewson will be chairing the Full Council meetings and representing Blaby District Council at many formal and community events over the next year with his wife, Sandra Hewson. Outside of being Chair, Councillor Hewson's interests include Walking, Cycling, DIY, Gardening He also has a son Alexander and daughter-in-law Rachael and is a doggy-granddad to a Greyhound aged seven.
His chosen charity for this year will once again be the East Midlands Ambulance Service Community First Responders, who are volunteers giving up their spare time to attend appropriate emergency calls in their own community. They are dispatched by the EMAS Emergency Operations Centre.
Cllr Hewson's last spell as Chairman saw him raise £4,000 for the cause.
07 June 2022
Did you find what you were looking for on this page?