Meet the Chairman - Cllr Phil Moitt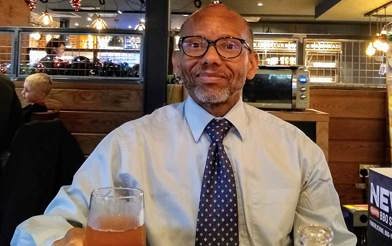 Councillor Phil Moitt has been a Braunstone Town Councillor for more than 20 years, and was elected as a District Councillor in 2011 to represent the Ravenhurst and Fosse ward. After coming to England from Antigua in 1966, he settled in the district in 1977 and is a trained engineer.

Cllr Moitt worked at well-known machine tool manufacturer Jones and Shipman until 1981, at the factory which dominated the Narborough Road South skyline. During his time there he was fortunate to meet Prince Philip on the Royal couple's visit to Leicester.

Later going on to representing more than 500 people at an aerospace company as leader of their union, Cllr Moitt also read law at Nottingham Trent University and graduated in 2004. He has also had the honour of attending one of the Queen's garden parties.

As Chairman of the Council, Councillor Moitt will be chairing the Full Council meetings and representing Blaby District Council at many formal and community events over the next year with his wife, Jeanne Moitt. Outside of being Chair, Councillor Moitt's interests include music, art, reading and DIY.

His chosen charity for the year is local organisation Rainbows, which is the East Midlands' only hospice for children and young people providing vital care and support to families impacted by life-limiting conditions.
18 June 2021
Did you find what you were looking for on this page?