LFE Neighbourhood Plan Consultation opens
LFE Neighbourhood Plan Consultation opens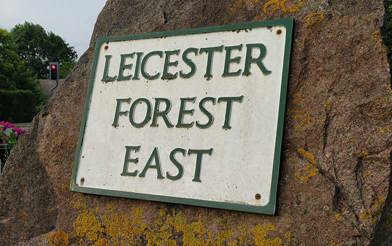 Residents and businesses in Leicester Forest East can have their say on a consultation for the village's proposed Neighbourhood Plan.

The consultation starts on Tuesday 27 July and runs until Tuesday 14 September, with Leicester Forest East's Neighbourhood Plan focusing on the themes of housing, the natural and historical environment, community facilities and amenities, employment and transport.

Neighbourhood Plans already approved include the Blaby Parish and the 'Fosse Villages,' a group of 10 villages in the south of the district. Neighbourhood Plans set out an area's ambitions to shape the development and growth of their local areas, and what it should look like.

Blaby District Council has worked closely with Leicester Forest East Parish Council in assisting the development of their Neighbourhood Plan, and will continue to help the Parish throughout the process.
Neighbourhood Plans are used when planning applications are decided, in addition to the Council's Local Plan and other material considerations.
The documents can be viewed by visiting the Leicester Forest East Parish Council website, including the Neighbourhood Plan and supporting documentation. Hard copies can also be viewed at Leicester Forest East Community Library, 76 Rushmere Walk, Leicester Forest East, Leicester, LE3 3PD
Comments on the plans can be emailed to planning.policy@blaby.gov.uk, or made in writing to Development Strategy, Blaby District Council, Desford Road, Narborough, LE19 2EP.
Councillor Ben Taylor, Planning Delivery and Enforcement and Corporate Transformation Portfolio Holder, said: "Neighbourhood Plans are growing in popularity, and we continue to work with Parishes across the district as they follow Blaby and Fosse Villages in developing their own Plan."
"We'd urge everyone who lives and works in Leicester Forest East to take a look at the plan and have their say. This has been produced by the community, so public involvement is so important to make sure it's shaped for a local view."
27 July 2021
Did you find what you were looking for on this page?