Insight into the Community Hub
Insight into the Community Hub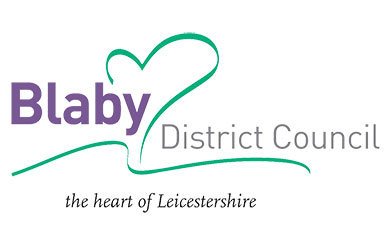 A lot is made of the Community Hub and the work it is doing with local residents. The Hub's success wouldn't be possible without the work of the 17 community groups who are contributing so much to their village.

Niki Elliott, from the Cosby Support Group, gives us an insight into the fantastic work that goes into helping the most vulnerable and isolated people in the village.
When did you start the group?
We started the group in Mid-March and spent the next week talking to other groups, sitting through webinars set up by the national food service and other places about safeguarding, volunteers, money, and everything in between.

By the end of the second week we had over 50 registered volunteers and it was still growing. We are amazed how much was achieved within just two weeks and how much support was being offered throughout the village, and many from people we had never met.
What type of help do you offer?
Our main help includes prescription collections from various chemists in and around Cosby and grocery shopping for people shielding or self-isolating. People call us with their shopping list and then it's passed to the volunteers for that area of the village.

One of the challenges is payment of prescriptions or shopping. People want to pay and most are able to pay, but safe payment routes can be an issue.

We have a list of phone buddies for people feeling isolated, and have had a few volunteers keep in touch with neighbours after they have delivered.

We take parcels to the post office and have had calls from residents asking how a friend or relative from outside Cosby can access support. Blaby District's Community Hub has been a help to us, too.
How many volunteers have come forward?
We have five admins in the group with myself taking the calls, I pass the details onto our Zone admin team who coordinate the volunteers for that area of the village, and then we have 83 registered volunteers and people still registering.

We have split the village into four areas, with each area having about 20 volunteers.
We try where possible to find volunteers who live in the same street at the resident, which is a good way to start meeting your neighbours.
How many people have you helped?
So far we have had over 80 separate calls for help. Some of these are people calling for weekly shopping, or for information. Some have more than one request and most of the time we are able to complete the request within the same day.

A lot of our calls are from older residents or those with illness, they received the government letter to isolate themselves and are doing that. We have a lot of comments from people saying they don't want to be a bother, but couldn't manage without the group.
 
We had one resident that was really worried at the start, no local family and wife in a care home, this man is now happy to chat to any of us. This afternoon I'm making him an apple pie to cheer him up!
 
We can spend a good couple of hours taking calls and the regular volunteers are now learning the best times to shop at certain stores to avoid the queues.
How much support has there been for the group?
When we first delivered the cards around the village, I had a lot of calls just saying what a fab service we were offering and many are now registered as our volunteers. Everyone has been so supportive.

The Parish Council helped us our early by organising cards to be sent to every household. Blaby District Council direct people who contact the Community Hub to us and are in touch to see how they can help us.
Thank You
We wanted to take the opportunity to thank all of the incredible groups below who have worked with the hub over the last few weeks. These groups will soon receive funding from the Council to support them going forward.
Connect Blaby Together and Blaby Parish Council
Braunstone Town Council
Cosby Community Support
Countesthorpe Support and Volunteers Group
Countesthorpe Community Fund
Croft Good Neighbour Scheme
Helping the Vulnerable in LE19
Glenfield Support Group (Supported by Glenfield Parish Council)
Kirby Muxloe Free Church
Leicester Forest East Parish Council
Littlethorpe Community Association
Lubbesthorpe Alive
Sapcote Parish Council
Sharnford COVID-19 Support Group
Stoney Stanton Good Neighbours
Thurlaston Parish Council
Whetstone Good Neighbour Scheme
The Hub's involvement with these groups includes providing food donations to food banks to help keep their supplies boosted. The community groups are contacted weekly to check what help they need, including donations and driver assistance.
We have been overwhelmed by the offers of help from residents. We are looking at how best we can use people to support residents across our district and will be in contact with volunteers as soon as possible.
If you would like to refer a friend or relative for assistance from the Community Hub, visit the webpage.
01 May 2020
Did you find what you were looking for on this page?