Huncote Leisure Centre reopen date set
Huncote Leisure Centre to reopen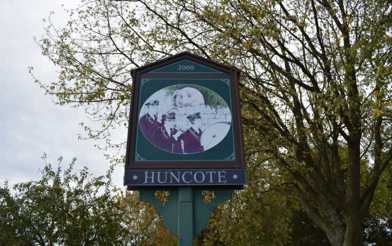 Blaby District Council is delighted to announce the reopening of Huncote Leisure Centre at 3:30pm on Monday 17 October.

The reopening of the centre sees the return of customers for the first time since November 2021, when it was closed after the discovery of elevated landfill gas levels, following routine maintenance works.

Extensive work has been undertaken since the closure, with recent work focused on ensuring that Huncote Leisure Centre is able to reopen on schedule since approval of the plans by Councillors back in July.
With the reopening, customers will once again be able to use Huncote's facilities, including the squash courts, sports hall and gym.

Whilst Huncote Leisure Centre re-establishes itself, opening hours will be 3:30pm-9:30pm on Monday to Friday, and 8am-2pm at weekends. These opening hours will be reviewed as demand increases in the coming weeks. Everyone Active are also offering membership for the special offer of just £19.99 per month.

Blaby District Council is firmly committed to keeping the leisure centre open and continue its value as an important community asset. Significant investment has been made to make the site safe and to ensure the leisure centre could reopen.

Following the reopening, important remedial work will continue, meaning that land to the rear of the site, including the BMX track and footpath are expected to remain closed until spring 2023.

The Children and Family Wellbeing Centre run by Leicestershire County Council will be back open to the public and delivering groups from the Monday 31st October 2022.

Councillor Terry Richardson, Leader of Blaby District Council, said: "This is an important moment for the Council and especially for our hardworking officers who have given so much over the last year to resolving these landfill gas issues.

"There's still a lot of work to do but we're delighted to be in a position to bring the site back to life. Residents and local businesses make use of this facility and it really is too big an asset for us to lose forever.

"We couldn't have done this without the unwavering support of leisure centre operators Everyone Active. We're thankful to them, and all of the partners who use the site, for their understanding and positive dialogue."

James Naylor, Everyone Active's contract manager, said: "The reopening of Huncote Leisure Centre is fantastic news and we cannot wait to welcome everyone.

"The centre is a huge asset to the community and its reopening will allow people to improve their physical and mental health through exercise, as well as having fun.

"I'm sure there are so many people who are ready to enjoy the wide range of activities on offer at the centre once more, and we look forward to seeing them soon."

Details about booking courts, classes and gym sessions at Huncote Leisure Centre can be made on the Everyone Active app, or via the Everyone Active website.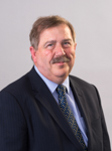 Councillor Terry Richardson
Leader of the Council
14 October 2022
Did you find what you were looking for on this page?