Fosse Villages Neighbourhood Plan adopted
Fosse Villages Neighbourhood Plan adopted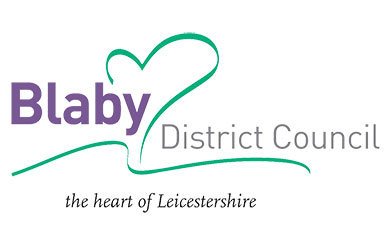 After receiving more than 85% backing from local residents and approval by Blaby District Councillors, the Fosse Villages Neighbourhood Plan has been adopted.

The ten parishes, made up of Aston Flamville, Croft, Huncote, Leicester Forest West, Sapcote, Potters Marston, Sharnford, Stoney Stanton, Thurlaston and Wigston Parva have worked together to prepare the plan that sets out the villages' ambitions for where development should and shouldn't go, and what it should look like.

The policies in the Neighbourhood Plan will be used in the Fosse Villages when planning applications are decided, in addition to the Council's Local Plan and other material considerations.
Having been through multiple stages of public consultation and independent examination, the Fosse Villages Neighbourhood Plan was put to a referendum, giving residents their chance to vote on the plan during the Local Elections on 06 May, with 85% of voters approving the Plan.
Blaby District Council formally adopted the plan at a Council meeting on 15 June, ensuring that it will become part of the development plan for parishes within the Fosse Villages area.

Councillor Ben Taylor, Portfolio Holder for Planning Delivery and Enforcement & Corporate Transformation, said: "This plan has been produced by the community, for the community, and we are delighted to adopt it.
"An enormous amount of work has taken place with the local communities, parish councils and our dedicated officers to get us to this stage. I'm proud of the fantastic efforts of everyone to work collaboratively and in the best interests of the residents in the Fosse Villages area."
The Fosse Villages Neighbourhood Plan joins Blaby Parish, who adopted their Neighbourhood Plan in 2018. Glenfield, Cosby and Leicester Forest East Parishes are all working hard to progress their own Neighbourhood Plans with the help of Blaby District Council.
Find out more about the Fosse Villages Neighbourhood Plan on the webpage.
18 June 2021
Did you find what you were looking for on this page?