Former Council depot deal
Former Council depot deal finalised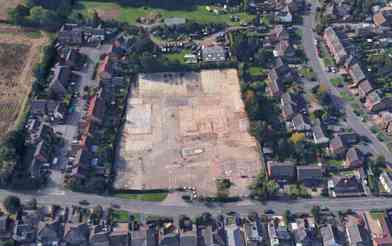 The District of Blaby will be boosted by at least 32 affordable houses following the sale of the old depot in Littlethorpe.

A £1.125 million deal for the site on Warwick Road, Littlethorpe has been agreed with east midlands homes group and approved by Councillors. The deal will see east midlands homes group undertake work including decontamination of the site and the removal of underground tanks, before turning it into housing.

Once completed, 32 affordable properties are expected to be built on the site, including much-needed bungalows, two bed and three-bed properties.

Blaby District Council left the Littlethorpe site in 2016, moving to a bespoke, state-of-the-art depot in Whetstone. Work has been undertaken since the site became vacant to ensure that the Council received the best deal possible and that any development on the site was in the best interests of residents.

Councillor Terry Richardson, Leader of Blaby District Council, said: "This is an excellent result for the council even taking into consideration the costs associated with ensuring that full decontamination of the site is undertaken.

"Affordable housing is in high demand across the country, and we are glad to be able to continue supporting local people by enabling the building of affordable properties in existing and sustainable communities.

"We are delighted to continue our long-standing partnership with east midlands homes, and the money from this sale will be used wisely across other Council projects going forward."

Any development of the site will need to be granted full planning permission before it can begin.
23 January 2020
Did you find what you were looking for on this page?