Flooding - Be prepared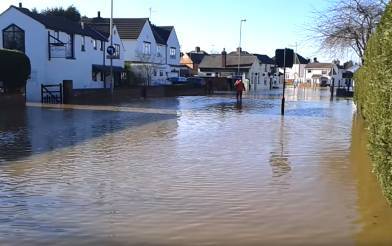 Flooding can cause damage to homes, businesses and disrupt people's ability to travel.
Some areas of the district are susceptible to flooding, and the best way for any affected properties so ensure they can cope with adverse weather is to be prepared.
Residents can access the "Long term flood risk assessment" map, produced by the Government, to see if their property or local area is at risk of flooding.
The Environment Agency also has a Flood Warning alert system, available via phone, email or text, to get advance notices of adverse weather.
Sandbags are not the most effective way of protecting a property from flood water, and the Council has a limited supply of sandbags which is prioritised for properties most in need of help. The Blue Pages is an independent flood directory with information and effective flood defence equipment available to buy.
06 August 2019
Did you find what you were looking for on this page?